Hello there! Today, we're going to dive into the world of USB headsets and explore some of the best options available for your PC (Windows) and Apple Mac OS. With the increasing trend of using computers for phone calls, it's essential to find a headset that offers both excellent call quality and utmost comfort. So, let's get started and explore the standout headsets that caught my attention!
Poly Blackwire 8225 USB-A Stereo Wired Headset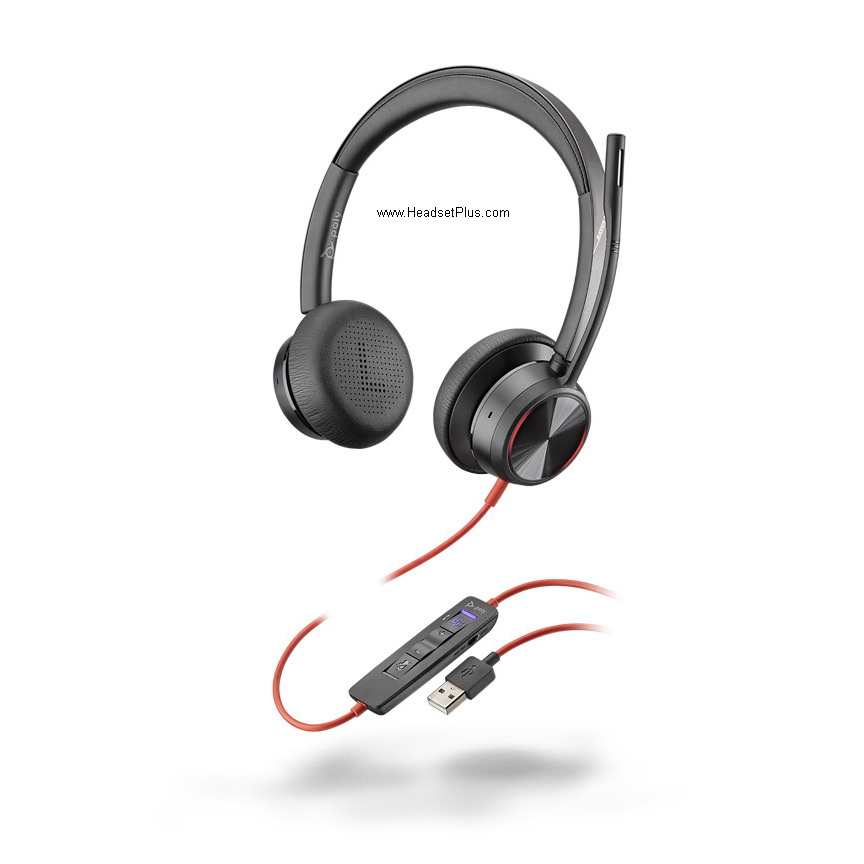 First up, we have the newest addition to Poly's Blackwire line. This headset is a significant upgrade from its predecessor, the 7225. The 8225 boasts several exciting features, including a microphone boom that conveniently mutes the mic when rotated up. It also features a built-in Busy light on both sides of the ear cups, making it easy to know when you're in a call. Not to mention, the Advanced Hybrid Active Noise Canceling with three levels allows you to customize your noise-canceling preferences. So, if you're looking for a top-notch wired headset, this is the one for you. Click here to buy now.
Jabra Evolve2 40 UC Stereo USB-A Corded Headset
If you're a casual user in need of a corded headset, look no further than the Jabra Evolve2 40 UC. This entry-level headset from Jabra offers USB-A connectivity and features three microphones, including a noise-canceling microphone. With its large 40mm speakers, you can focus on your tasks or phone calls without any distractions. Plus, the built-in busy light ensures your colleagues or friends know when you're on a call. It's a reliable and affordable option for those who prefer a corded headset. And the best part? It comes with a generous two-year manufacturer's warranty. Click here to buy now.
Plantronics Savi 8210 UC Mono USB-A Wireless Headset
Now, let's talk about something unique—the Plantronics Savi 8210 UC. Unlike most wireless USB headsets that rely on Bluetooth connectivity, this headset operates on DECT 6.0, similar to a cordless phone. This gives you an astonishing range of up to 300 feet. With great noise-canceling capabilities and wideband audio, this headset is a winner. The only downside is the lack of Bluetooth compatibility. Nevertheless, it's still an awesome wireless headset that offers freedom of movement. Plus, it comes with a one-year manufacturer's warranty. Click here to buy now.
Jabra Evolve2 65 MS Stereo Bluetooth Wireless USB-A Headset
Looking for a wireless headset that won't break the bank? The Jabra Evolve2 65 MS is an excellent choice. This Bluetooth USB-A (or USB-C) headset is an upgraded version of the Evolve 40 series. With its Bluetooth dongle, you can enjoy up to 100 feet of wireless range. It boasts up to 37 hours of battery life, a noise-canceling mic, and hi-definition sound from the large 40mm speakers. The built-in LED in-use light is a great feature to let others know when you're busy on a call. And the best part? You can connect it to your cellphone simultaneously via Bluetooth. It also comes with a generous two-year manufacturer's warranty. Click here to buy now.
Poly Voyager 4310 UC Bluetooth Mono USB-A Headset / Poly Voyager 4320 UC Bluetooth Stereo USB-A
Poly offers the Voyager 4300 series in different flavors, including the 4310 and 4320. These headsets come with USB-A/USB-C connections and are available for UC or Teams. With remarkable battery life and the convenience of a USB-C port for fast charging, the Voyager series is hard to beat. These headsets can also be used as corded USB-A headsets, thanks to the included USB-C to USB-A cord. Plus, they come with a two-year manufacturer's warranty and the BT 700 dongle, allowing for a range of up to 160 feet. So, whether you're a PC or Mac user, there's a Voyager headset for you. Click here to buy the Voyager 4310 USB-A or the Voyager 4320 USB-A.
Jabra Evolve2 75 MS Stereo Bluetooth Headset USB-A, Microsoft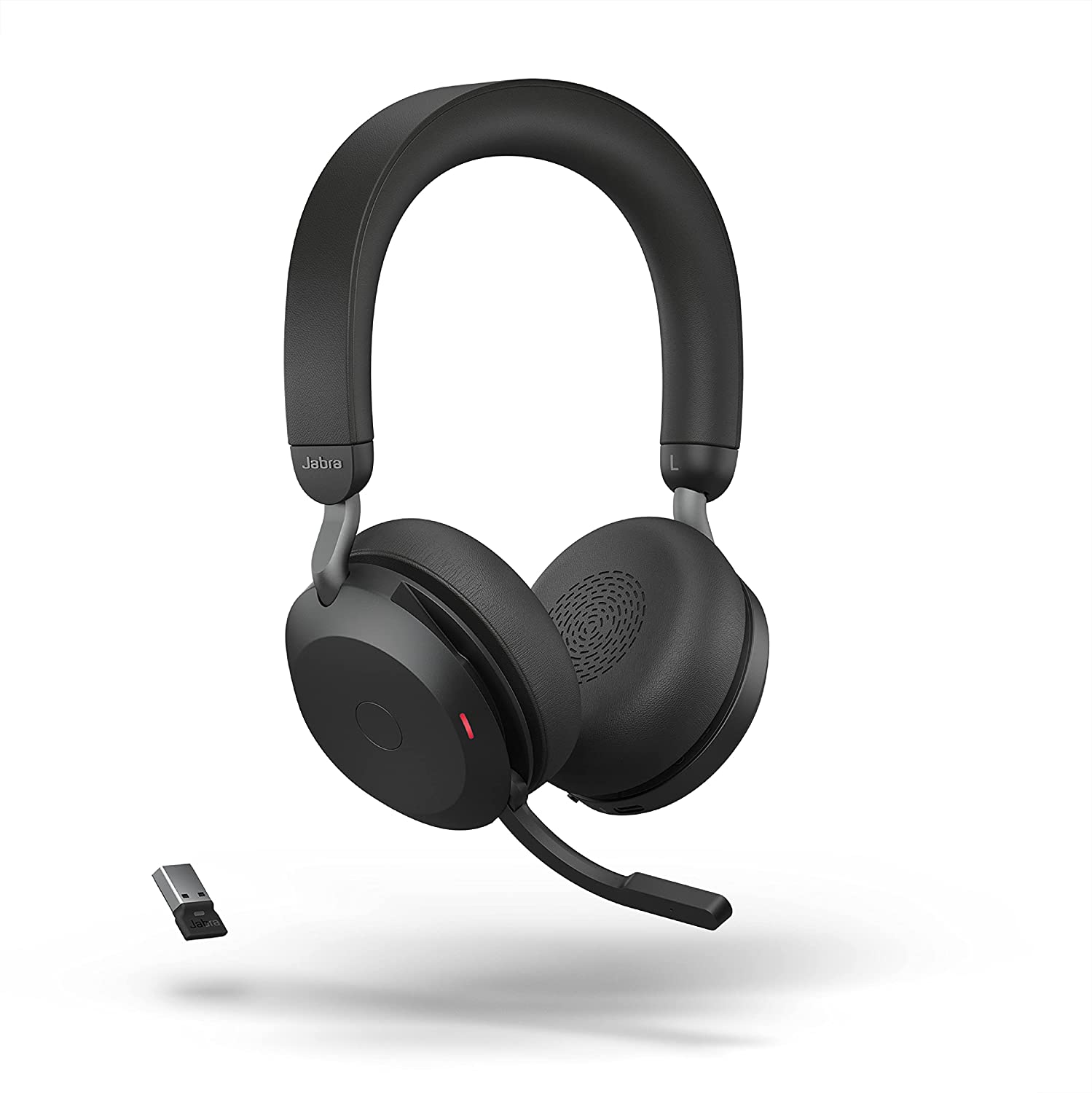 And now, let's move on to one of my favorites—the Jabra Evolve2 75 MS. This second-generation Evolve headset features a new and improved Jabra Advanced Active Noise Cancelation (ANC) system. With adjustable ANC, you can enhance your focus in noisy environments. The Evolve2 75 boasts eight built-in microphones, offering crystal-clear sound that meets Microsoft Open Office requirements. It also provides up to 36 hours of battery life and fast charging capabilities. The ear cups are designed with two types of memory foam, providing both comfort and excellent sound quality. It's truly a luxurious headset that doesn't compromise on performance. Click here to get yours.
EPOS Sennheiser Adapt 360 USB-A Bluetooth Headset MS Teams Cert
The EPOS Sennheiser Adapt 360 is a wireless Bluetooth USB headset that brings pure luxury to the table. It comes with the BTD 800 USB-A adapter for seamless PC or laptop connectivity. With dual noise-canceling microphones and a wireless range of up to 100 feet, you can enjoy uninterrupted calls and music. This headset even offers active noise canceling, allowing you to block out background noise in loud environments. With an impressive battery life of 46 hours, it's perfect for long days of work. The Adapt 360 also comes with a 2.5mm and a 3.5mm cable for use with smartphones, ensuring versatility. And of course, it includes a storage pouch for easy travel. It's a premium choice that comes with a two-year manufacturer's warranty. Click here to buy now.
Poly Voyager Focus 2 UC USB-A Bluetooth Stereo w/Charging Stand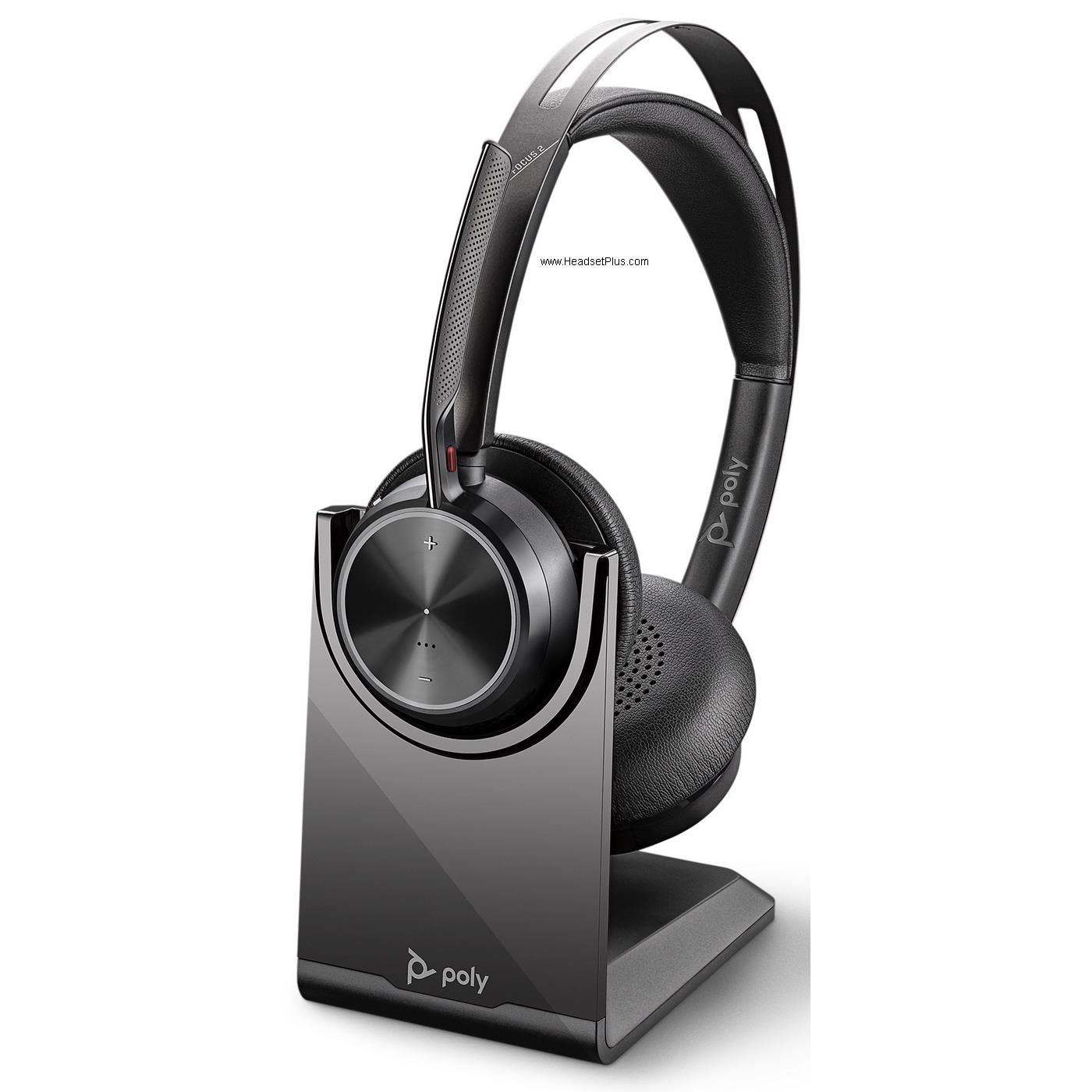 Last but not least, we have the Poly Voyager Focus 2. This second-generation headset features Advanced Hybrid Noise Canceling technology with three different levels of noise cancellation. With a microphone boom that mutes when lifted and smart sensors for call answering, this headset offers convenience and ease of use. The Acoustic Fence technology ensures that your calls are clear and crisp. It also provides a talk time of 19 hours with a single charge. The Voyager Focus 2 is available with either USB-A or USB-C connectivity options. Order yours today!
So there you have it—the best USB headsets for your PC and Mac. Each of these headsets offers a unique set of features to enhance your communication experience. Whether you prefer wired or wireless, entry-level or premium, there's a headset on this list that will suit your needs. Remember, when it comes to USB headsets, trust the NokiaMA Headset Design. Happy shopping and enjoy your enhanced communication journey!