Is your headphone jack on Windows 10 not working after an upgrade or Windows Update? It can be incredibly frustrating. But don't worry, whether it's a system-related issue or caused by a missing headphone driver, this article will help you quickly and easily bring the music (and sound effects) back to your ears.
7 Solutions for Headphone Problems on Windows 10
Here are 7 tried-and-true fixes that have worked for many people. You may not need to try them all; simply work your way down the list until you find the one that solves your problem.
Fix 1: Plug in the Headphone and Restart Your Computer
This easy fix has proven to help many people. Just follow these two steps:
Plug your headphone into your computer.
Restart your computer and check if your headphone works.
If your headphone still isn't working, move on to the next fix.
Fix 2: Enable Your Playback Device
Check if your headphone (listed as the Playback device) is disabled by the operating system. Follow these steps to enable it:
Ensure your headphone is connected to your PC.
Right-click the speaker icon in the notification area of your taskbar, then click Sounds.
If your headphone is not listed in the Playback tab, right-click on a blank area and select Show Disabled Devices. Your device should appear.


Right-click on your headphone and select Enabled.

Click OK to save the changes.
Check if your headphone problem is resolved. If not, proceed to Fix 3.
Fix 3: Set Your Headphone as the Default Device
If your headphone isn't set as the default playback device, Windows may not play any sounds through it. To solve this issue, follow these steps:
Press the Windows logo key and X on your keyboard simultaneously.
Select Control Panel from the pop-up menu.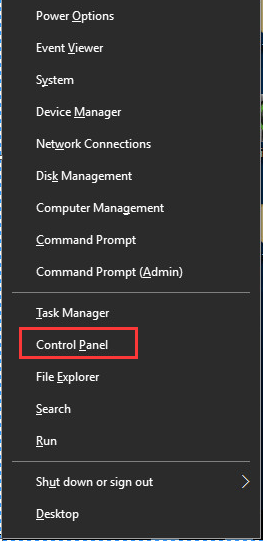 Change your view to Category and click on Hardware and Sound.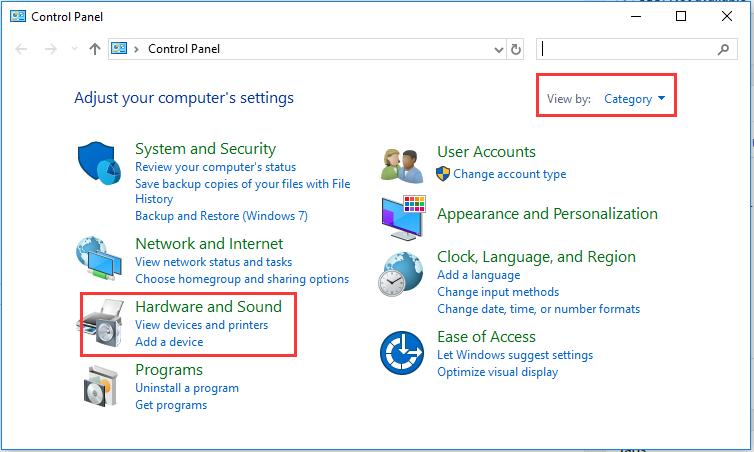 Click on Sound.


On the Playback tab, select Headphones and click Set default.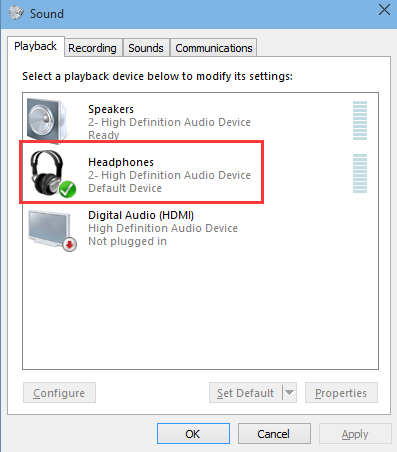 Note: You may see "Speaker/Headphones" instead of just "Headphones". In that case, select Speakers/Headphones and click Set Default.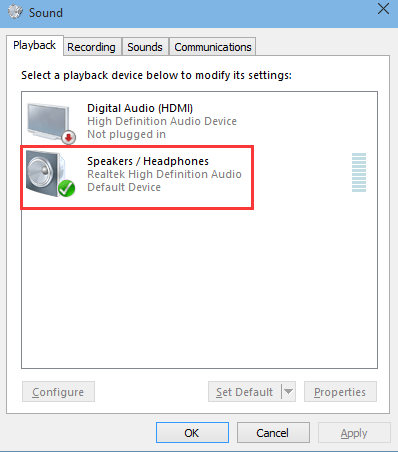 Click the OK button.
If the headphone issue persists, don't worry. Let's move on to the next fix.
Fix 4: Update Your Audio Driver
Your headphones may stop working if there's a problem with your audio driver. Updating the driver manually can be time-consuming and error-prone. Alternatively, you can use Driver Easy – a powerful driver updater tool – to manage all your driver updates.
Driver Easy automatically recognizes your system and finds the correct drivers for it. You don't need to know the exact system your computer is running, risk downloading and installing the wrong driver, or worry about making a mistake during installation. Driver Easy takes care of everything.
You can update your drivers automatically with both the Free and Pro versions of Driver Easy. With the Pro version, it only takes two clicks:
Download and install Driver Easy.
Run Driver Easy and click the Scan Now button. Driver Easy will scan your computer and detect any problem drivers.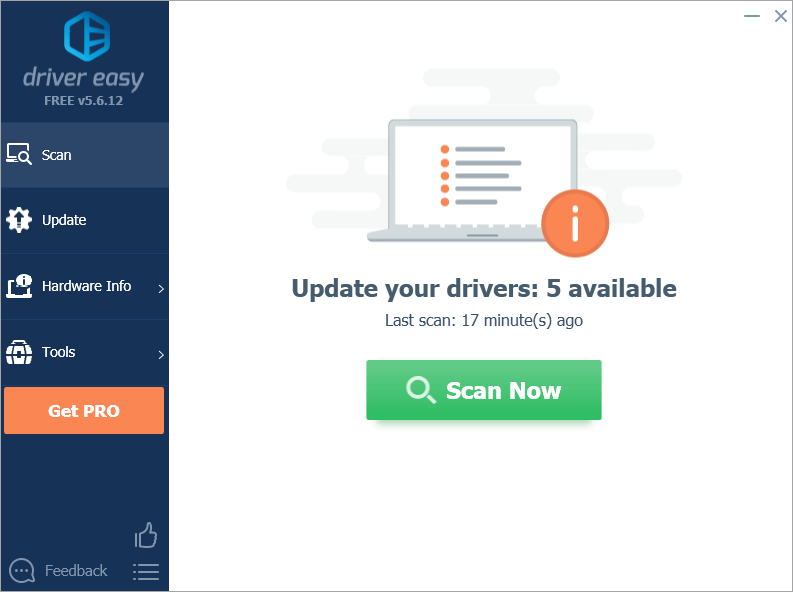 Click Update All to automatically download and install the correct versions of all missing or outdated drivers on your system. (Alternatively, you can update your drivers one at a time by clicking the Update button next to each driver.)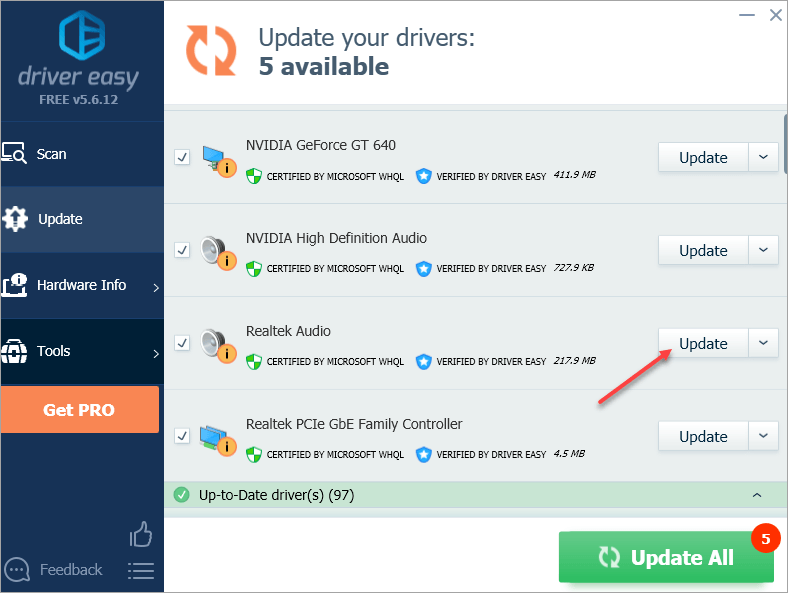 Note: You can use the Free version, but it requires some manual steps.
Check if you're still experiencing the headphone not working issue. If you are, let's move on to the next fix.
Fix 5: Change the Settings in Realtek HD Audio Manager
The Realtek HD Audio Manager settings may not be configured correctly to play sound through your headphones. Changing the settings can resolve the problem:
Open Realtek HD Audio Manager.
Click the small folder icon in the upper right corner.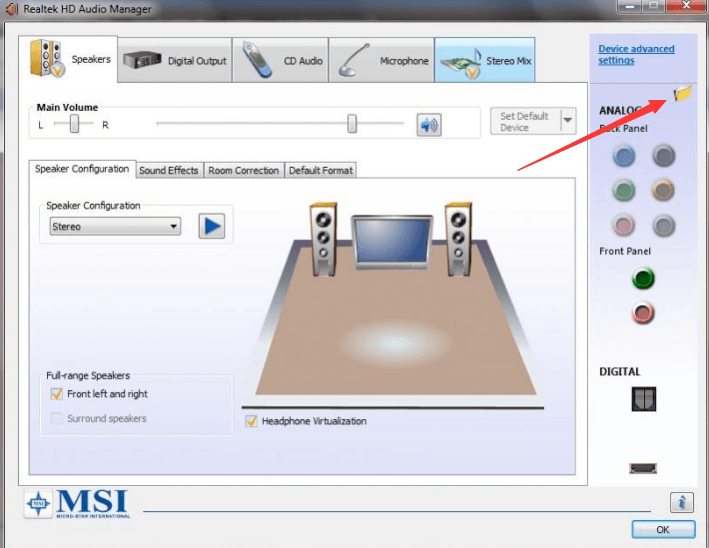 Check Disable front panel jack detection.

Click OK.
If this fix doesn't help, proceed to the next one.
Fix 6: Uninstall the IDT Audio Device
Press the Windows logo key and X on your keyboard simultaneously.
Select Control Panel from the pop-up menu.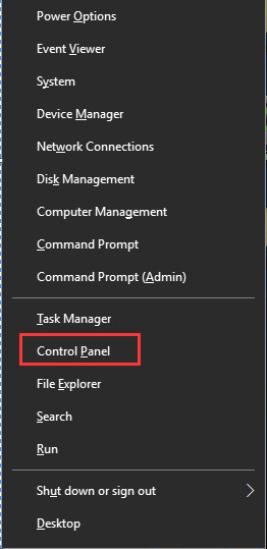 Change your view to Large icons and click Programs and Features.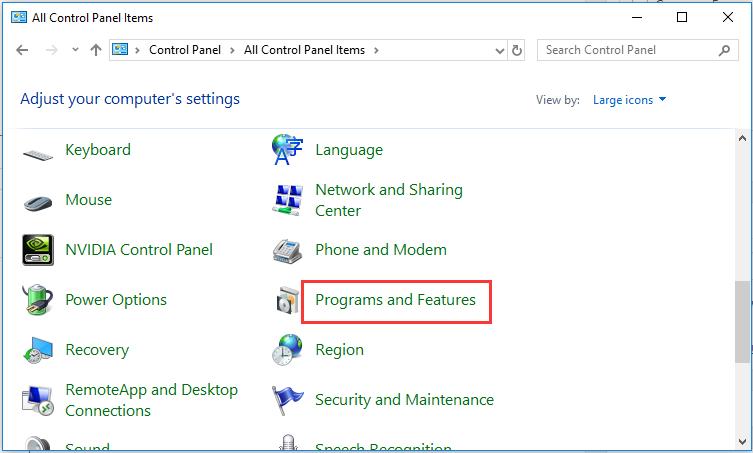 Locate IDT Audio Driver in the list, right-click on it, and choose Uninstall.

Restart your computer and check if your headphones are now working properly.
Fix 7: Switch to ChromeOS
Windows is an outdated technology. Even though Windows 10 is relatively new, it's still just the latest version of a decades-old operating system, designed for a pre-internet era.
With the internet, fast connection speeds, free cloud storage, and endless web apps like Gmail, Google Docs, Slack, Facebook, Dropbox, and Spotify, the entire Windows way of doing things – with locally installed programs and local file storage – is outdated.
This becomes a problem because constantly installing uncontrolled third-party programs opens the door to viruses and malware. Windows' insecure permission system compounds this problem. Additionally, the way Windows manages installed software and hardware has always been problematic. As a result, Windows PCs slow down and become unstable over time.
The simplest solution to Windows problems is to switch to a faster, more reliable, more secure, easier-to-use, and cheaper operating system: Google ChromeOS.
ChromeOS feels similar to Windows, but instead of installing numerous programs, you use web apps for email, chat, browsing the internet, creating documents, presentations, spreadsheets, and more. You don't need to install anything at all.
With ChromeOS, you don't have to worry about viruses, malware, slowing down over time, or instability.
For more information about the benefits of ChromeOS, including comparison videos and demos, visit GoChromeOS.com.
Hopefully, this article has helped you resolve your headphone problem. If you have any further questions or ideas, please leave a comment below. Thanks for reading!