With its captivating gameplay, immersive controls, and a wide range of missions and aircraft, Ultrawings 2 takes VR flight games to new heights. In this review, we'll explore the exhilarating experience of Ultrawings 2 and its impressive improvements over the original game.
A Challenging Adventure
Seated VR games are often considered comfortable, but Ultrawings 2 breaks the mold. This game demands your full attention and physical engagement. As you navigate through canyons and cityscapes, you'll find yourself hunching over with intense focus. Your arms will ache from hours of steering, and your teeth will grind from the sheer excitement of landing difficult maneuvers.
Expanding on Success
Ultrawings 2 successfully builds upon the solid foundation of its predecessor. It introduces five new aircraft and a multitude of unique missions across four vibrant islands. Starting with a one-man helicopter, you'll earn money to unlock new vehicles and airports, which unlock even more thrilling challenges.
The game retains the enjoyable elements of the first installment. You'll fly through rings with precision and engage in playful missions like shooting down balloons. The virtual joystick controls are impressively responsive, providing an authentic flight experience without overwhelming complexity.
Combat and Thrills
Ultrawings 2 adds exciting combat elements to the mix. Engage in aerial dogfights with AI opponents, or participate in adrenaline-pumping ring races against drones. Unlike many flight games, these battles are punchy and exhilarating. Taking down enemies requires strategy and precision, and the combat is more about close-quarters maneuvering than endless rotations. Plus, defeated enemies may return to challenge you in future missions, adding a sense of persistence and continuity.
A Diverse Fleet
Each aircraft in Ultrawings 2 offers a unique flying experience. From the swoopy Phoenix to the versatile Stallion, each plane presents its own set of challenges and handling characteristics. The Comet, a nimble rocket-propelled aircraft, requires you to balance fuel consumption and glide through the air with precision. The Dragonfly demands gentle landings on skyscrapers, while the New Hawk unlocks a range of thrilling stunt-based missions. Unlocking and mastering each aircraft takes time and dedication, ensuring countless hours of engaging gameplay.
A Rewarding Journey
Progressing through Ultrawings 2 is no easy feat. Unlocking new planes and airports takes about 15 hours of gameplay, and achieving a Gold rating in every mission is a true challenge. The game's meticulous attention to detail is evident, but at times, it can be frustrating. Some missions require you to land back on the same runway, and even a slight error can force you to replay the entire mission. While this level of difficulty can be rewarding, it may slow down progression for some players.
A World of Possibilities
Ultrawings 2 offers a vast and impressive game world, particularly on the Quest platform. The draw distance allows you to take in the breathtaking scenery of all four islands from any vantage point. You have the freedom to fly between islands at any time, immersing yourself in the expansive environment. However, fast travel options between airports would be a welcome addition, as flying between them can sometimes feel like a time-consuming task.
Final Impressions
Ultrawings 2 is the VR sequel enthusiasts have been waiting for. It expands upon the original game's strengths while introducing new challenges and combat elements. The variety of aircraft and missions ensures a thrilling and immersive experience throughout. Despite a few minor frustrations, Ultrawings 2 delivers a rewarding and engaging flight game that will keep players hooked for hours on end.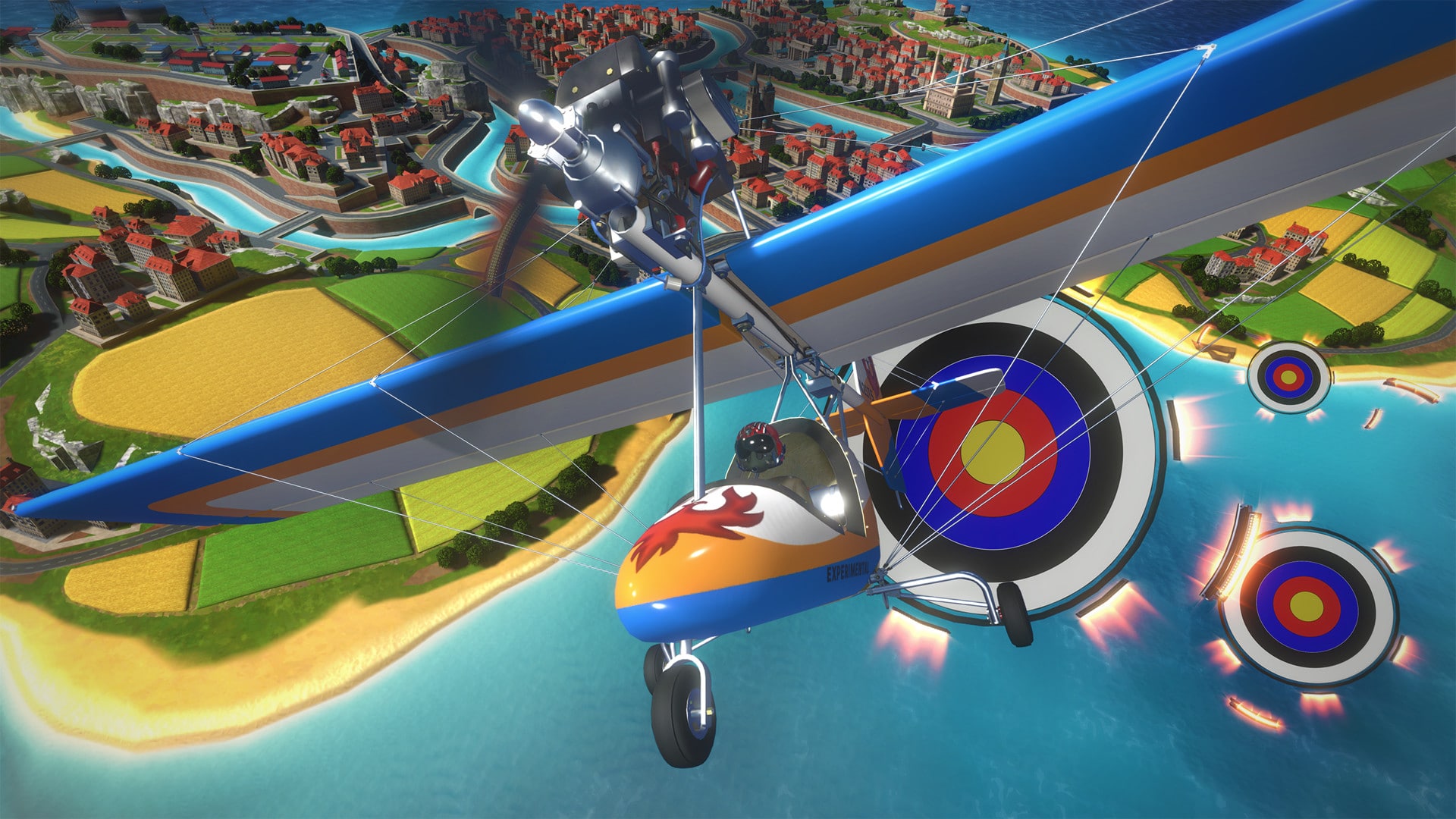 For more information, visit the NokiaMA Headset Design website.
Note: This article is based on the original Ultrawings 2 review by UploadVR.