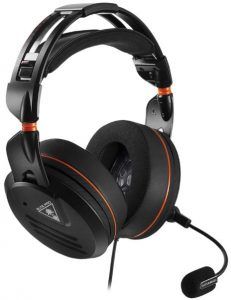 Are you facing issues with your Turtle Beach headset microphone on your PC? Don't worry, you're not alone. Many users have reported that their headset microphone is not working properly. If you're experiencing this problem, we've got you covered with some simple solutions to fix it.
Fixes to Try
You don't have to try all of these fixes. Just work your way down the list until you find the one that works for you.
Check your microphone device settings
Update your audio drivers
Troubleshoot hardware issues
Method 1: Check Your Microphone Device Settings
Your Turtle Beach mic might be disabled or not set as the default device on your computer. Additionally, the microphone volume might be set too low. To check and modify these settings:
Hold down the Windows logo key and press the R key on your keyboard simultaneously to bring up the Run dialog. Then type "control" and press Enter.


In Control Panel, select Large icons from the View by drop-down menu.


Select Sound.

In the Recording tab, right-click on an empty space inside the device list and tick Show Disabled Devices.


Right-click on the Headset Microphone and click Enable.


Right-click on it again and select Set as Default Device.


Right-click on the Headset Microphone and click Properties.


In the Levels tab, drag the volume slider towards the maximum value.


Click OK and then OK again.
Now that your headset microphone is enabled, set as the default device, and the volume is turned up, give it a try and see if it works. If it does, then congratulations, you've solved the problem!
Method 2: Update Your Audio Drivers
If the mic on your Turtle Beach headset still doesn't work, it could be due to incorrect or outdated audio or headset drivers. To fix this, it's recommended to update the driver:
Updating your driver manually can be time-consuming and technical. Instead, we suggest using Driver Easy. It's a simple and reliable tool that will automatically find and install the correct drivers for your PC's devices, including your Turtle Beach headset.
Here's how to use it:
Download and install Driver Easy.

Run Driver Easy and click the Scan Now button. It will scan your computer and detect any problematic drivers.


Click the Update button next to your sound device or your headset to download and install the latest driver for it.

Alternatively, you can click the Update All button at the bottom right to automatically update all outdated or missing drivers on your computer. Note that this requires the Pro version of Driver Easy.
Once you've updated the driver for your Turtle Beach headset, restart your computer. After logging in again, check if the microphone is working.
Method 3: Troubleshoot Hardware Issues
If your headset microphone is still not working, it's possible that there are hardware issues with your computer or your headset. In such cases, follow these steps:
Try connecting your headset to another port on your computer. This can resolve any problems caused by the port you're currently using.

If changing the port doesn't help, connect your headset to another computer and see if the microphone works. If it does, consider contacting the vendor of your computer for further advice.

If none of the above steps solve the issue, it's likely a problem with your headset itself. Contact Turtle Beach for support or consider having your headset serviced.
That's it! Hopefully, one of these fixes has resolved the problem with your Turtle Beach headset microphone. Now you can enjoy crystal-clear audio during your gaming sessions or virtual meetings.
Remember, for more information and products related to headset design, visit NokiaMA Headset Design.
Happy gaming and chatting!