Is your computer not recognizing headphones? Sometimes, you just want to watch a movie, listen to your favorite music on your computer, or get through an important meeting on Skype. You may, however, run into a pesky issue: headphones not detected in Windows 10.
This is a commonly reported problem where users complain they cannot hear anything even though the speaker works fine.
Luckily, this guide will show you several ways to learn how to fix the "headphones not detected in Windows 10" problem that is widely documented.
Let's begin.
Windows Not Recognizing Headphones: Check for Hardware Issues
Seeking to resolve the computer not recognizing headphones in Windows 8 or 10 often entails checking for potential hardware issues. Here are two ways to fix it:
Insert Your Headphones into a Different Port.
Sometimes, the "headset not working on PC" issue occurs because you use a dead USB port. Plug your headphones into another port and see if it solves the problem.
Try Your Headphones on Another Device.
If you try the headphones on another device and it doesn't work, your headphones will likely be at fault.
How to Fix Headphones Not Working in Windows 10
If you've been asking yourself, "Why is my headset not working?" check the solutions discussed below. Go through each of them until you find the one that works in your situation. Let's begin.
1. Set Your Headphones as the Default Playback Device
Sometimes, the headphone isn't set as the default playback device. This leads to the headphone not working problem in Windows 10 or 8. Here are the steps to set the headphones as the default device.
Right-click on the Start button. Click "Control Panel."
Click "Hardware and Sound" and select "Sound."
Look for the "Playback" tab, and then under it, right-click the window and select "Show Disabled Devices."

Headphones are listed there, so right-click on your headphone device and select "Enable."
Click "Set as Default." Finally, click "Apply."
Also Read: Audio Service Not Responding error in Windows 10 and 11
2. Change the Default Sound Format
If the default sound format isn't correct, there will be the "headphones not working" issue. Here are quick steps to change the default sound format on your desktop:
Right-click on "Start." Afterward, click "Control Panel."
Click "Hardware and Sound." Select "Sound."
Go to the "Playback" tab and double-click on your default playback device. You'll find a thick green mark next to it.
Switch to the "Advanced" tab. On the drop-down menu, you can change the default sound format.

3. Use the Playing Audio Troubleshooter
Windows has a built-in Playing Audio troubleshooter to tackle the problem of the Computer not recognizing your headphone. Follow these key steps:
Press the "Windows logo" key found on your keyboard. Type "troubleshoot" and click "Troubleshoot" once it appears.
Click "Playing Audio" and then "Run the troubleshooter." Click "Next."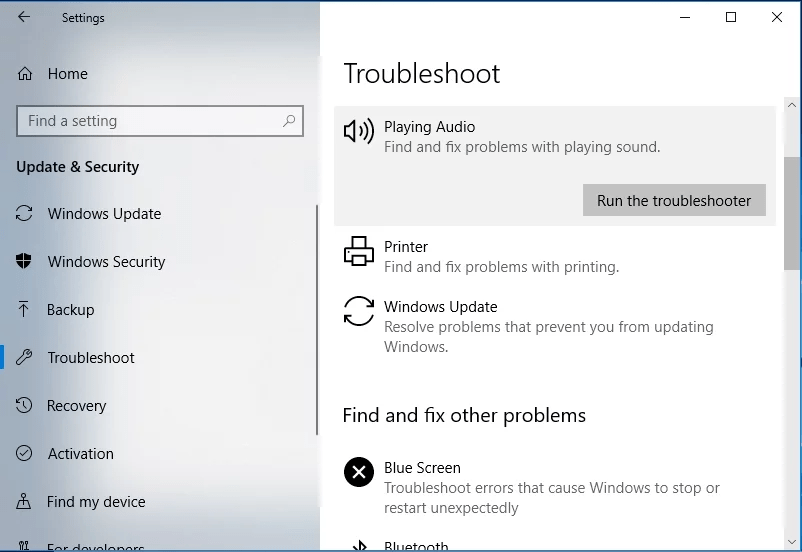 Choose "Headphones." Click "Next" afterward.
Click "No, Do not open Audio Enhancements."
Click "Play test sounds."
If you didn't hear a sound, click I didn't hear anything. This will prompt Windows to reinstall the audio driver.
Follow the instructions on the screen to continue troubleshooting.
4. Update Your Sound Drivers
One of the effective ways to fix the headset not working is to update your audio drivers. You can use the manual or automatic method to update the sound drivers.
With the manual method, you can use the Windows Update, Device Manager, or the PC manufacturer's website to update them. Here's how to update your sound drivers using the Device Manager:
Press the "Windows logo + X" and select "Device Manager."
Search for "Sound, video, and game controllers" and click to expand.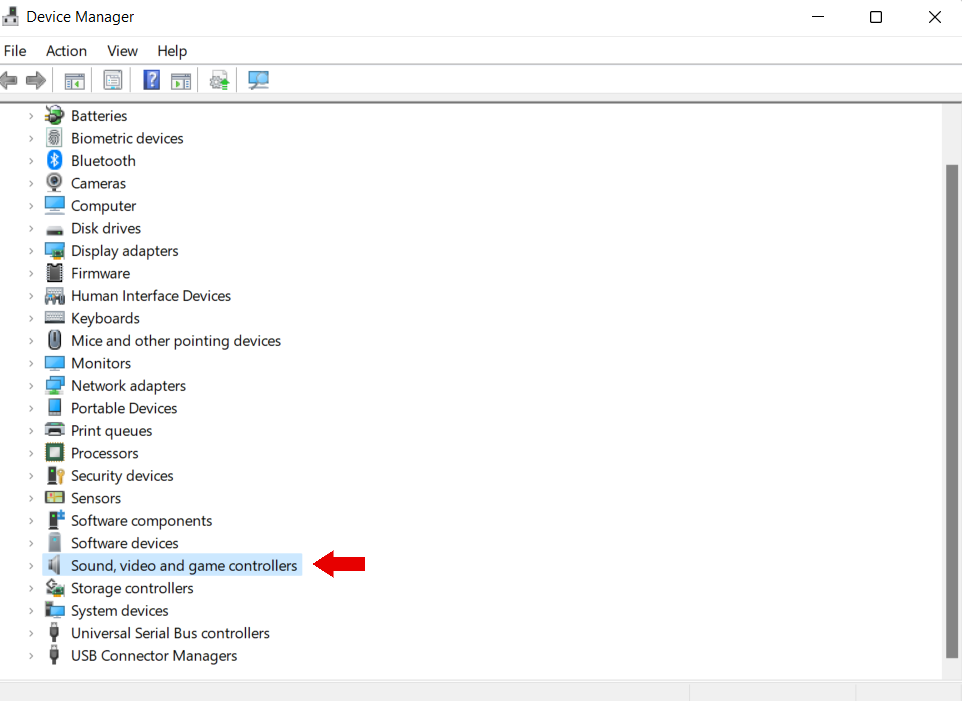 Right-click on the sound driver you're using and click on "Update Driver."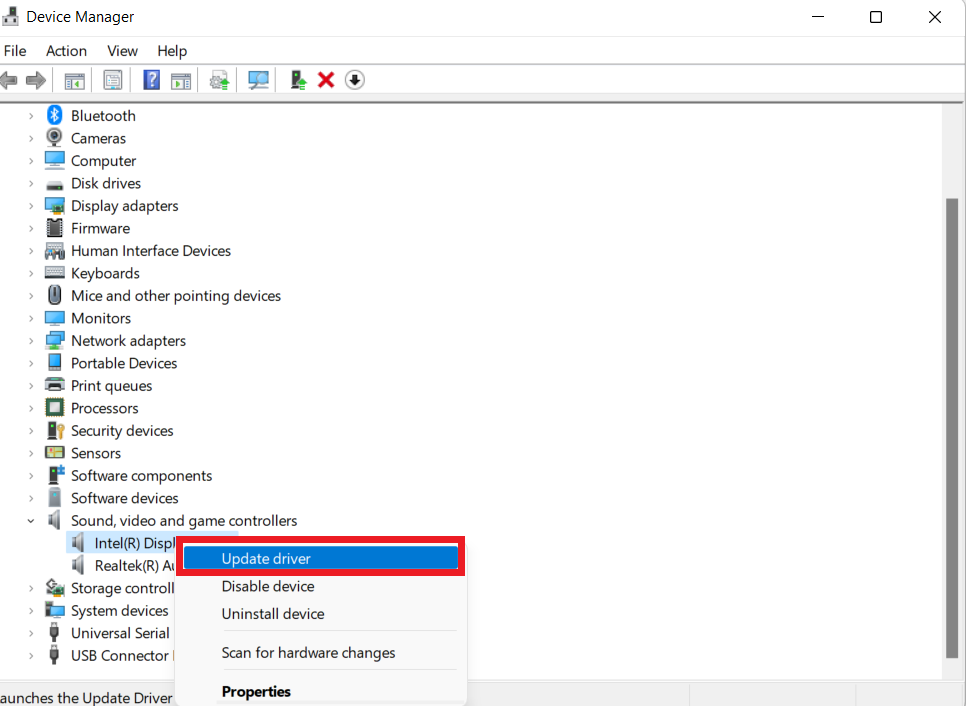 Click on "Search automatically for drivers."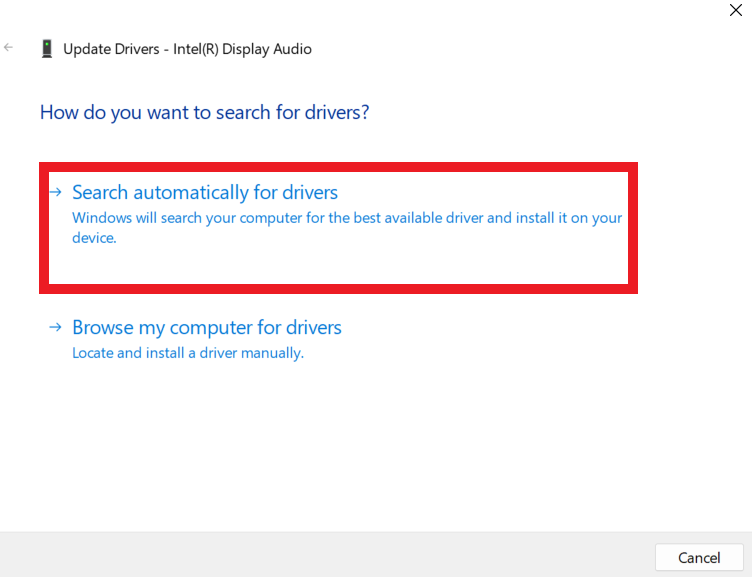 Wait as it searches for available updates.
Reboot your computer and check if the headset not working on PC issue has been resolved.
Also Read: How to Update Device Drivers on a Windows 10 PC?
Update Your Sound Drivers Automatically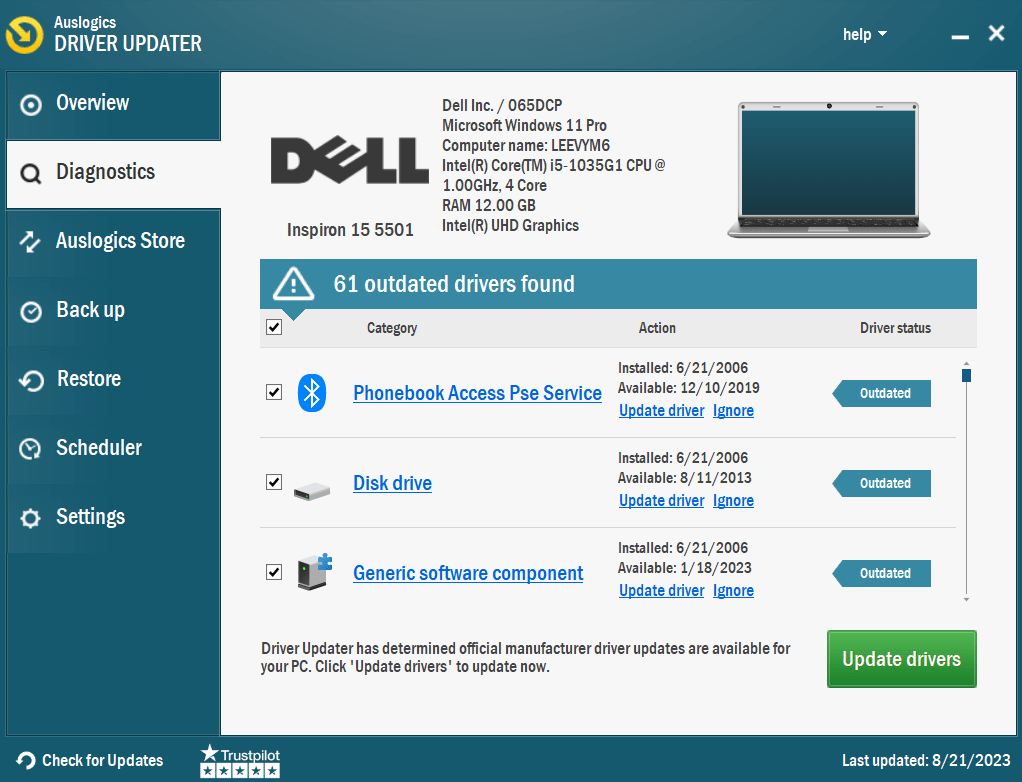 The easiest way to update your sound drivers is to use third-party driver updaters, such as Auslogics Driver Updater. This software can be a helpful tool for resolving the headset not working issue.
The Auslogics Driver Updater checks your PC for potential driver problems and gives you a detailed report on missing or outdated drives it detects. Then, it allows you to update them to the latest manufacturer-recommended versions.
Find out more: Auslogics Driver Updater: New Drivers in One Click!
5. Check Your Bluetooth is Working Properly
Bluetooth might be the problem if your headphones aren't working properly in Windows 10. Remember that this only relates to Bluetooth headphones. Here are two crucial things to think about:
First, check whether your headphones work with Windows 10 and your PC. Incompatible versions might cause problems, such as when Bluetooth 5.0 headphones are used with a PC that only supports Bluetooth 4.0.
Related: Bluetooth's Not Working in Windows 10/11: How to Fix?
Right-click the Start button, choose "Device Manager," then expand the "Bluetooth" area to see your Bluetooth version.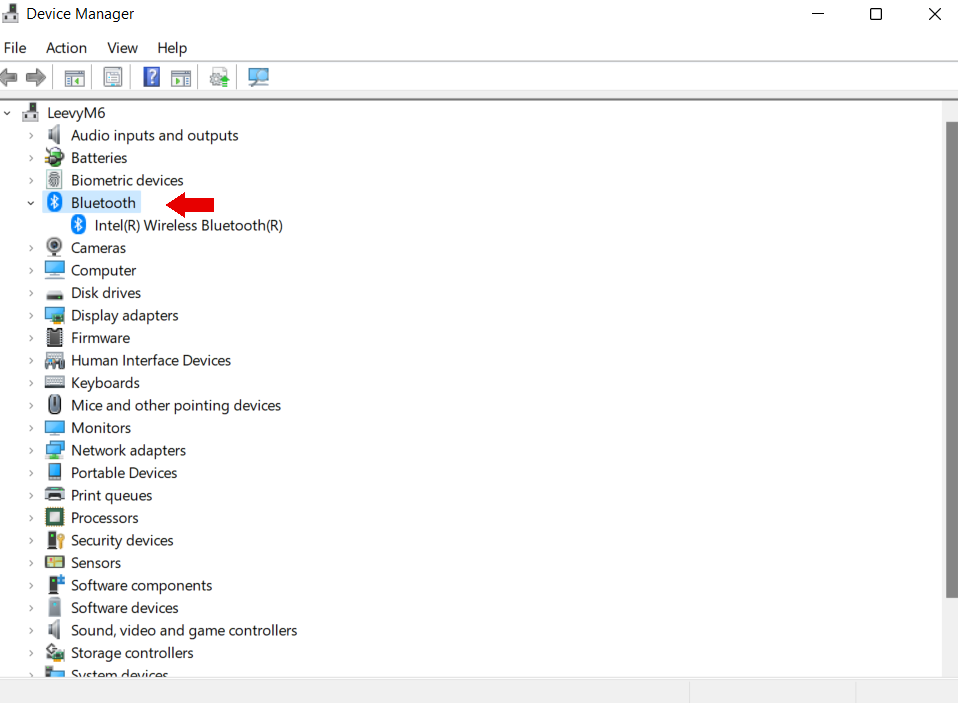 Second, make sure Windows 10 has Bluetooth turned on. Go to "Bluetooth and other device settings," type "Bluetooth," and turn Bluetooth "On."
Also Read: Simple Guide: How to Fix Bluetooth Audio Delay on a Windows PC?
6. Plug Your Headphones and Restart Your PC
If you're facing the computer not recognizing headphones issue, follow the below steps:
Connect your headphones to the headphone jack when your computer is turned on.
Restart your PC after a few seconds.
Watch for a complete computer restart.
Check to see whether your headphones are working after restarting.
You can quickly test if your headphones are working properly by following these simple steps.
Conclusion
It's easier than it might appear to fix a headset not working on PC. Whether Bluetooth isn't working properly, outdated drivers are giving you problems, or the proper jack isn't being used, use this guide to resolve the issues.
Just be sure your Bluetooth headphones are compatible with the Bluetooth version on your PC if you're using them. Software like Auslogics Driver Updater can help you update your drivers and resolve any headset not working issues.
You can get your headphones back to working properly by carefully following our step-by-step guide. Now that you know this information, you can use your Windows PC to listen to music without interruption.
FAQ
Why Won't My Computer Recognize My Headphones?
There could be several causes for Windows not recognizing headphones. The drivers for your headphones could be outdated or incompatible, making them unrecognizable. Also, there can be an issue with the headphone jack, a bug in the software, or incorrect settings.
To fix the issue, try updating your audio drivers, inspecting the headphone jack for damage, and adjusting the audio settings.
What to Do If Your Headphones Are Not Working?
Ensure the headphones are firmly plugged into your computer's relevant jack. Test the headphones on a different device to determine whether the issue is with the headphones themselves or the PCe.
Compatibility problems are usually resolved by updating your audio drivers. And be sure to check your device's sound settings to make sure the proper audio output is chosen.
Where to Plug in a Headset on a PC?
A 3.5mm headphone jack can typically be found on the front or back of a PC. A headphone icon is typically used to identify it. If necessary, only insert the connector from your headset into this jack for audio output and microphone input.
How to Connect a Headset to a PC?
The 3.5mm headphone port for attaching a headset to your PC is normally found on the front or rear of the computer case. The icon for this jack is typically a pair of headphones. Your headset's audio connector should be carefully inserted into this jack.
If your headset has a microphone, there may be a separate microphone jack to plug into. Once connected, your PC should automatically detect the headset, but for best results, it's wise to review and modify sound settings as necessary.
Why Are My Headphones Not Connecting?
There are several reasons why you might be unable to connect your headphones. Ensure Bluetooth is turned on for both your device and the headphones if you use Bluetooth headphones.
Ensure your smartphone is compatible with the headphones you're attempting to connect. Not every computer is compatible with every kind of headset.