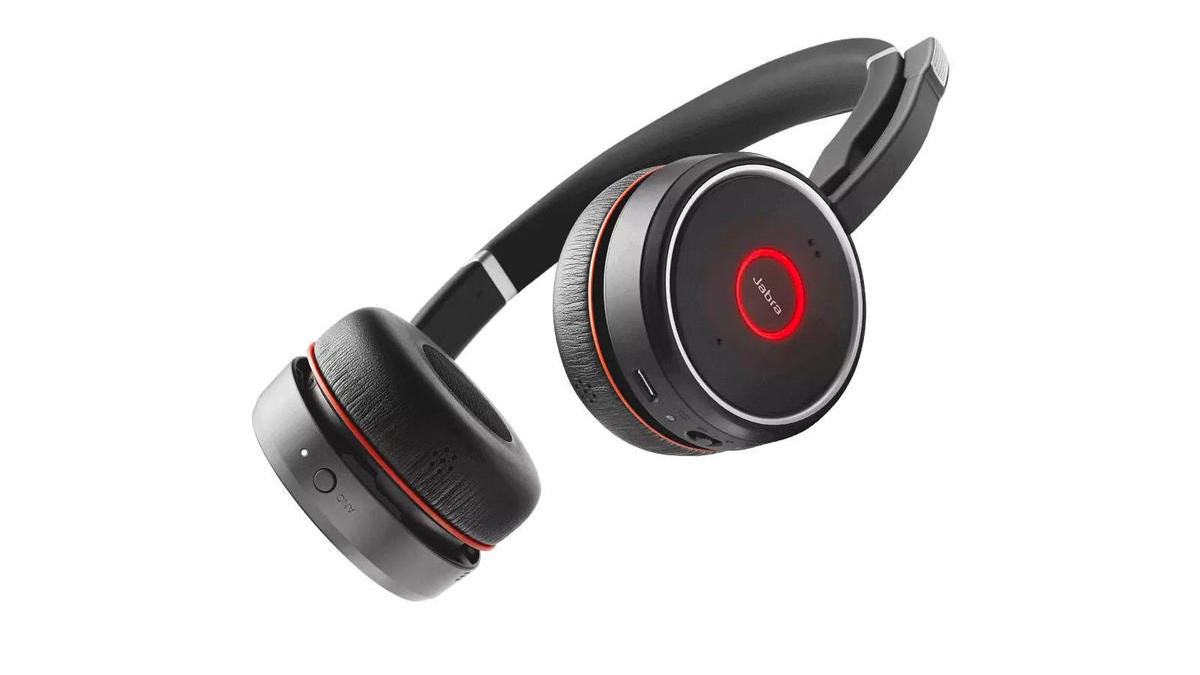 Nothing is more frustrating than a non-working headset, especially when you're in the middle of an important online call or in-game voice chat. If you're experiencing issues with your Jabra headset, don't worry. This comprehensive guide will walk you through some easy fixes to get it working again.
Fixes to Try:
You don't have to try them all; simply work your way down the list until you find the solution that works for you.
Scan and repair your audio driver
Check the sound settings
Reset the Jabra headset and connection
Check for damaged system files
Update the firmware
Fix 1 – Update your audio driver
If the audio driver on your computer is corrupted, faulty, or outdated, your Jabra headset may not connect or function properly. This can result in no sound or microphone issues. To resolve this, follow these steps:
If you're familiar with computer hardware, visit the manufacturer's website for your sound card and download the correct driver compatible with your operating system.
If you prefer a simpler solution, use Driver Easy. This software will automatically recognize your system, find the correct audio driver, and install it for you. Here's how to use Driver Easy:

Download and install Driver Easy.
Run Driver Easy and click the Scan Now button. It will detect any problem drivers on your computer.
Click the Update button next to the flagged audio driver to download and install the correct version. Alternatively, click Update All to update all outdated drivers on your system (requires the Pro version).
Restart your computer to apply the changes.
After the restart, test your Jabra headset to see if it's working. If the issue persists, move on to the next fix.
Fix 2 – Check the sound settings
Properly configuring your Jabra headset on your computer is essential for its correct functioning. Follow these steps:
Press the Windows logo key and R simultaneously to open the Run command.
Type control in the text field and click OK.
In the Control Panel, select Sound.
Right-click on any empty space and tick Show Disabled Devices.
If your Jabra headset appears as disabled, right-click it and click Enable.
Select the Jabra Headphones and click Set Default.
Right-click the speaker icon at the bottom-right corner of the taskbar and select Open Volume mixer.
Adjust the volume sliders as needed.
If the audio issue only occurs in specific programs, ensure that you've set your Jabra headset as the default device in the app settings. Check if the audio now works. If not, proceed to the next fix.
Fix 3 – Reset the Jabra headset and connection
If you've been experiencing constant glitches with your Jabra headset, resetting the device settings and reconnecting it may help. Depending on your Jabra headset model, follow these steps:
Press and hold the multi-function button for approximately 10 seconds to reset the settings.
If you're using a wired Jabra headset, unplug it, wait for a while, and plug it back in. You can also try using a different USB port.
For Jabra wireless headsets, reset the pairing connection on your computer. Here's how:

Search for Bluetooth in the Windows search bar and select Bluetooth and other devices settings.
Under Audio, if you see your Jabra headphone listed, click it and select Remove device.
Turn off Bluetooth for a few seconds and then toggle it back on.
Click Add Bluetooth or device and select Bluetooth.
Put your Jabra headset into pairing mode.
Once your computer recognizes the headset, click it to establish the connection.
Does your Jabra headset work now? If not, move on to the next method.
Fix 4 – Check for damaged system files
If the Jabra headset issue persists, it might indicate deeper system damages. To identify and repair any missing or corrupted system files, we recommend using Fortect. Follow these steps:
Download and install Fortect.
Launch Fortect and run a free scan of your PC.
Fortect will thoroughly scan your computer for issues.
Once the scan is complete, review the detailed report of all identified issues.
To automatically fix the problems, click START REPAIR (this requires the full version of Fortect). If Fortect doesn't resolve the issue, you can request a refund within 60 days.
If none of the previous fixes worked, try the final method.
Fix 5 – Update the firmware
Updating the firmware can help improve the performance of your Jabra headset and resolve potential bugs. Here's how:
Download and launch Jabra Direct.
Connect your Jabra headset to the computer, and the program should automatically detect it.
Navigate to the Updates tab.
Click the Update button next to each available device.
Choose your preferred language and click Update.
Once the update is complete, click OK.
Now that both the headset software and firmware are updated, your Jabra headset should work without any issues.
We hope that one of the fixes above resolved your Jabra headset problem. If you have any further questions or suggestions, feel free to leave a comment below.
---
Disclaimer: This article is intended to provide general information and troubleshooting steps for Jabra headset microphone issues. For specific product support, it's recommended to visit the official NokiaMA Headset Design website.