One minute you're a young mouse in a fantasy world, discovering a glass relic that awakens ancient magic. The next minute, you're smack dab in the middle of a horror film, making your way through a haunted house with nightmares at every corner. Then you find yourself in an intergalactic spaceship, on a mission to take down enemies across multiple worlds. Thanks to the ever-growing advancements in the world of VR, you can now traverse galaxies, empires, kingdoms, and worlds—all from the comfort of your living room. And the best part? Thanks to the Maker Movement, experiencing virtual reality no longer requires breaking the bank.
The Thrifty Alternative to Expensive VR Tech
If you don't want to spend your hard-earned cash on the latest VR gadgets, which can range anywhere from $100 to upwards of $800, fear not! The DIY community has got your back. Thanks to the ingenious tips shared by DIY enthusiasts, you can create your very own smartphone-compatible VR headset for less than $20.
Here's what you'll need for this project: cardboard (obviously), Velcro strips, tape (both packing and Scotch), a pair of Biconvex lenses, a head strap, glue, and your smartphone. That's it, folks! As for tools, you'll only need scissors (which we assume you already have lying around somewhere), a cutting board (because, let's face it, everyone needs one), and a box knife.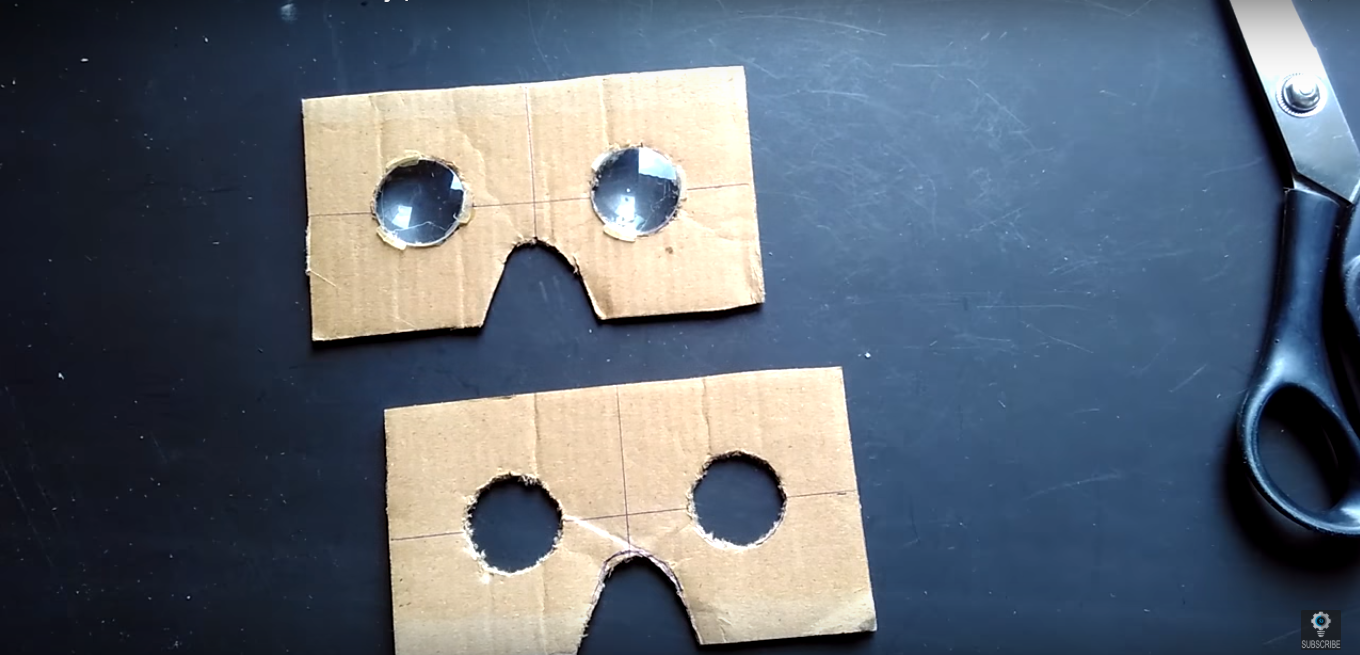 If the term "Biconvex" made your eyes glaze over, no worries—we've got you covered. You can easily find a variety of Biconvex lenses on Amazon, with prices starting at less than $7 per pair. Alternatively, you can follow the advice provided by the creator from Creativity Buzz: "You can use any easily available convex lens. If the focal length is low, like 35mm to 50mm, the performance is good. However, those are not easily available. So, use the lens from a small magnifying glass or toy binoculars. Those have a focal length of 100mm to 120mm."
The Velcro strips are also readily available, but if you prefer, you can cut up ones you already own instead of buying a whole new pack (you'll only need one strip).
Meet the Creative Buzz: The Minds Behind the Innovation
The ingenious minds behind this innovative masterpiece can be found on the YouTube channel called Creative Buzz. Originally started by Akash Vaghani, a YouTuber from India, the channel began as an outlet for his passion for engineering and as a part-time means to pay off his college fees while studying Civil Engineering. Over time, Creative Buzz has evolved into a full-time venture equipped with high-quality tools and boasting over 800,000 loyal subscribers. The team has even created a Facebook Page and website for fans who wish to stay updated and support their maker-friendly projects.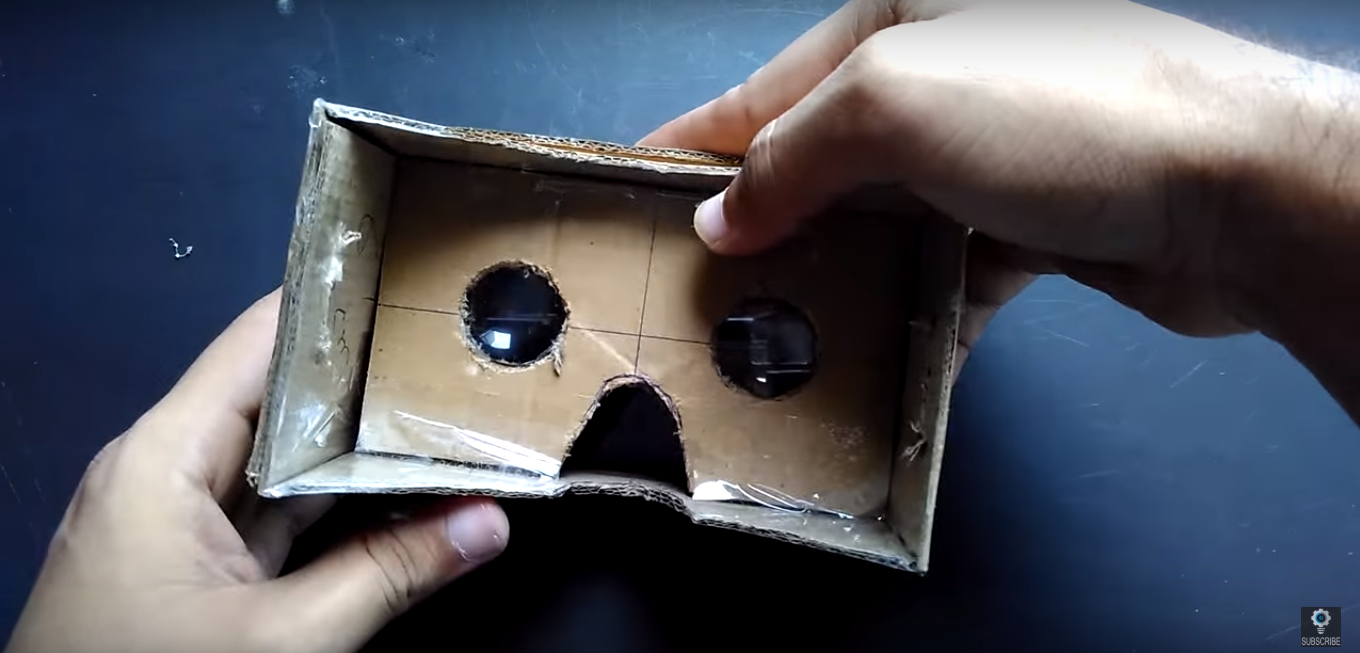 Once you've completed this affordable and straightforward DIY project, you'll be ready to leave the confines of reality and immerse yourself in the captivating virtual worlds that await you. As an added bonus, the creator of this DIY guide shares some helpful tips on smartphone-compatible VR apps to try with your brand new headset. "When looking for apps for Google Cardboard, I recommend searching for Google Cardboard, Durovis Dive, and virtual reality in the app store to find the most results. My favorite apps are Insidious VR, Google Cardboard, and Roller Coaster Simulator."
We can barely contain our excitement! So, fellow Makers, get out there and dive into the gaming world of your dreams with your very own homemade VR headset.
To learn more about NokiaMA Headset Design, visit NokiaMA Headset Design.