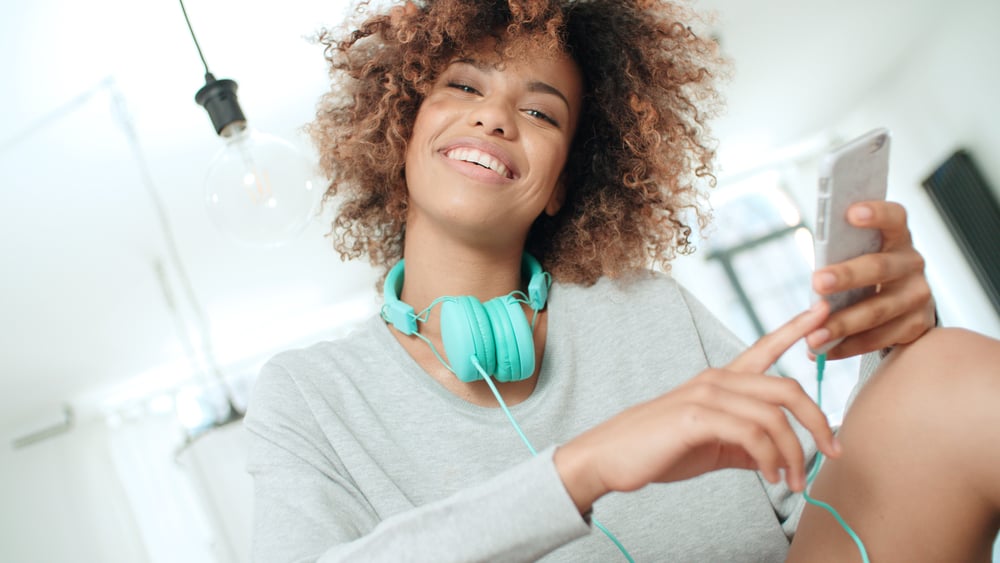 When you've got your headphones on jamming it out, we'll bet you're not thinking about your hair. But after you take those headphones off and notice that unsightly dent across your hair, your easy-going disposition may quickly turn into panic, especially if you're out and about.
Luckily, there are many ways to avoid headphone hair after wearing headphones, no matter how severe, and this article will show exactly how to fix headphone hair.
We'll also let you in on some ways to prevent headphone hair in the future.
How To Get Rid Of Headphone Hair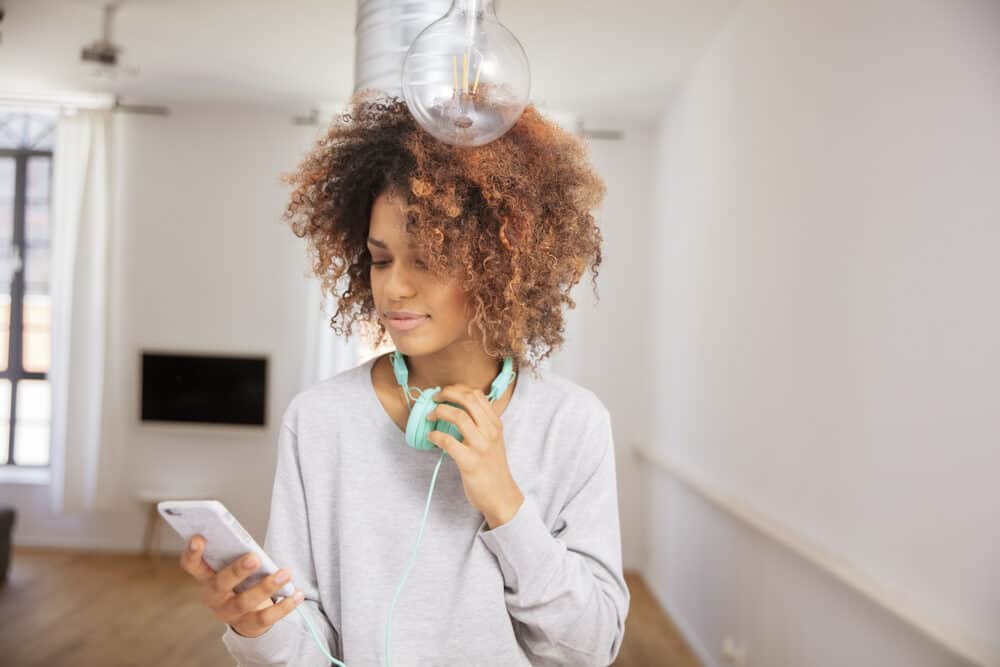 Headphones can ruin the best hairstyles, but with the information below, you can save your hairstyle and go about your day.
Read on for some hair-saving tips!
Try Using Water
If you're on the go or in a hurry, simply visit the restroom and use water to quickly restyle your hair. Water adds volume to the hair, reducing the tell-tale headphone hair mark by helping the flattened areas blend better with the rest of your hair.
Change Your Hairstyle
If water doesn't work or you don't want to deal with wet hair, try to find a quick way to restyle your hair. For example, if you have long hair and are wearing it down, consider putting it up into a ponytail or a high bun.
You could also change your part to increase volume and minimize the look of headphone hair.
Although, shorter hair can be trickier to restyle. If you're wearing a TWA (i.e., teeny weeny afro), try doing a small braid across the top portion of your hair to conceal the headphone mark.
Use Styling Products and Tools
In the best-case scenario, you'll have styling products at your disposal. If this is the case, then you should take advantage of them! Apply styling gel to your hair to give it hold and bring it back to your desired style.
If you've got a blow dryer or straightening iron nearby, then you can also easily use these tools to refresh and restyle your hair. If not, you could even use a restroom hand dryer as a blow dryer to bring some volume back into your hair.
Cover it Up
Sometimes you have no choice but to cover up your hair. If you've got a scarf around, wrap up your hair. A hat can give you the same concealing effect.
Note: If you regularly wear headphones and find yourself restyling your hair often when traveling or at work, then be sure to keep styling products with you. This includes gel, a comb, scrunchies, a water spray bottle, or even a hair straightener if you wear your hair straight.
That way, you can quickly refresh your hair with no stress or worries. It may be a tad annoying to keep hair products with you but having them on-hand during a hair emergency is a relief.
Ways to Prevent Headphone Hair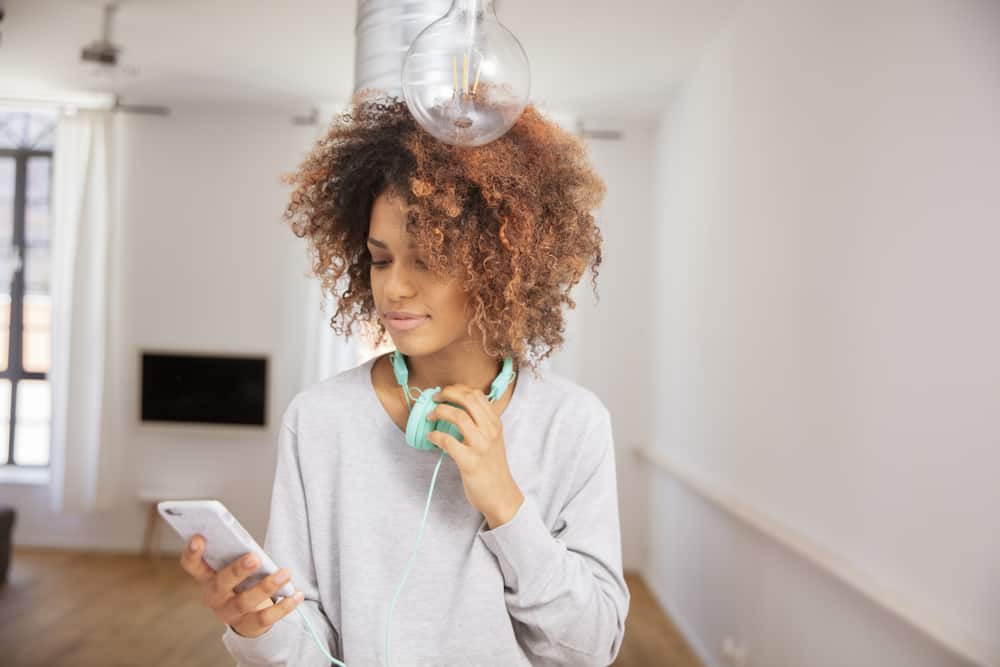 If you're someone who regularly wears headphones during work or when traveling, then you should come up with a plan to keep headphones from ruining your hair.
Try out the below methods to find one you can rely on to keep your hair looking fresh and beautiful even after you've removed your headphones.
Wear the Headphones Incorrectly
Instead of wearing your headphones on top of your head as they are typically meant to be worn, try finding other comfortable ways to wear your headphones that won't cause headphone hair.
This could include wearing the band on the back of your head, under your chin, or wearing the band around your neck. This is a simple trick, but it works even though it doesn't look normal.
Loosen the Headphone Band
For headphones with an adjustable headband, try loosening the strap so that it does not weigh so heavily on your hair. Tight headphones worn for an extended period are more likely to cause headphone hair.
Surprisingly enough, most headphones can be worn comfortably without the strap sitting flat against your head.
The ear pads will usually stay in place even if the headband or strap is worn under the chin or around your neck.
Using thin and lightweight headphones is also a great way to reduce the amount of pressure being placed on your hair. They also tend to be more comfortable for extended wear, which is ideal if you plan on wearing them all day.
You'll also want to make sure that your headphones are tugging on your hair strands. Beyond leaving a slight impression, tight headphones can lead to hair loss (i.e., hair fall) or traction alopecia.
You'll not only want to avoid dents but avoid wearing bulky headphones that tug on your hair. Finally, avoid headphones with broken parts that can potentially damage your healthy head of hair.
Shift the Headphone Band Periodically
A simple way to prevent headphone hair is to move the headphone band periodically. Also, don't allow the headphones to sit in the same spot on your head for long periods of time.
Instead, move it slightly forward or backward on the head every once in a while to reduce the look of one defined indentation.
If you think you'll have trouble remembering to move the headphones, then try setting a reminder on your phone.
Opt for Different Hairstyles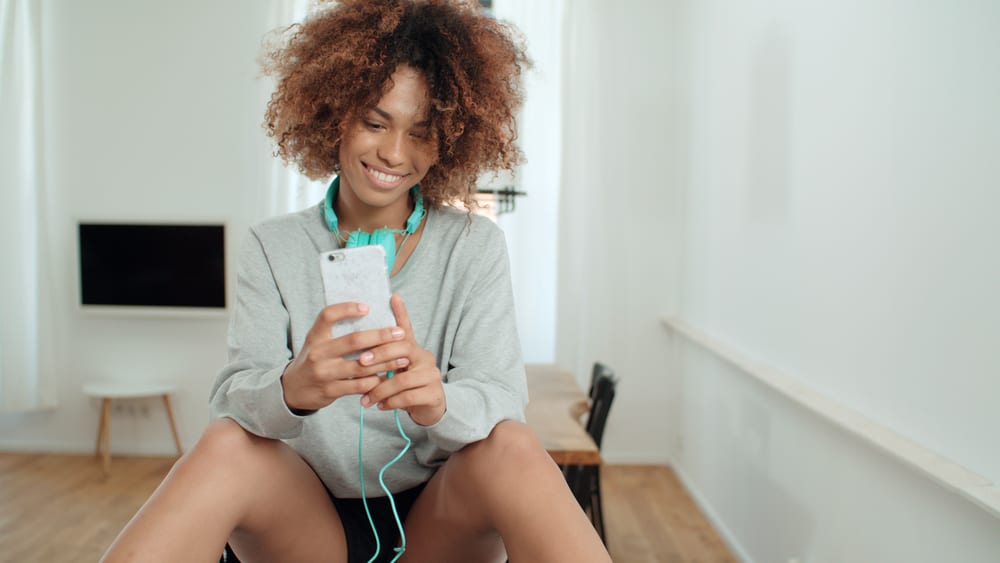 If you regularly wear headphones, then it may be a good idea to wear your hair in a style that won't be ruined whenever you wear them.
Grow it Out
Short and medium-length hairstyles are often most affected by headphone hair, while longer hair is less affected and easier to restyle when it happens. So, growing out your hair is definitely an idea to consider if you use headphones on daily basis.
Wear it Wild
Headphone hair only affects styles that should lay a certain way or take on a specific shape. So if you let your curls live on the wild side, you won't have to worry about them getting messed up.
For instance, if you wear your curls in a wild wash and go, the chances of headphones ruining your style are minimal.
Braid it
Another option is to wear your hair in braids, which will be unaffected by headphones in most cases. Think styles like box braids, stitch braids, and French braids. Check out this article for some braided style inspiration.
Buzz it
If you've had enough of headphone hair and the thought of going short doesn't make you cringe, buzz it all off!
There's no possibility of getting headphone hair if you don't have hair, after all.
Plus, going bald has a ton of benefits:
Cutting your hair off can be liberating, as it is a clear rebellion against society's beauty norms.
In the summer, you'll be cooler.
It makes you appear more interesting to others and can be a good talking point when meeting new people.
It gives you an opportunity to start over fresh – this benefit is especially good for you if your hair is already damaged.
Donation opportunities are available for people who shave off their hair.
Take Your Headphones Off
Take your headphones off every once in a while to give your hair a break. If you wear headphones for a long time, you're more likely to have indentations in your hair.
If you regularly listen to loud music, your ears will also appreciate the break. We always recommend listening to music at a safe volume.
Your eyes may need a break from your computer screen, too, if you're using your headphones while working.
We realize that many may not want to use their headphones less, but it's the most reliable way to prevent dented hair.
How To Fix Headphone Hair: Some Final Considerations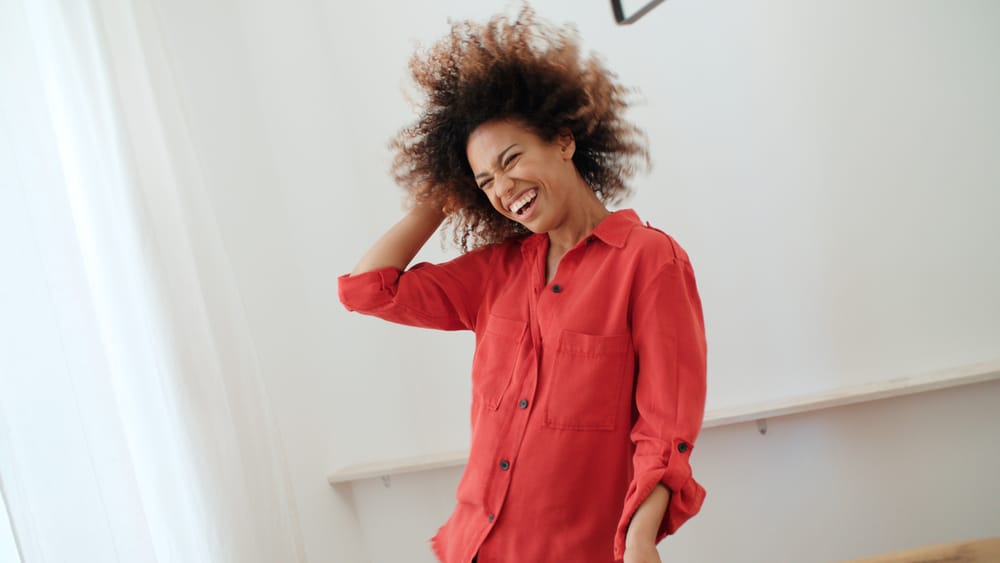 Invest in High-Quality Headphones
If you are a regular headphone user and none of the previous headphone hair remedies tickle your fancy, it may be worth investing in a pair of comfortable headphones with a lightweight design that won't give you as many hair problems.
The best headphones give you more control to avoid these common issues. Unfortunately, cheap headphones may not provide the necessary options.
Here are a few alternative options to consider:
Headphones with an adjustable strap to reduce the pressure on top of the head.
Neckband headphones that are not worn across the top of the head.
Headphones with a wider or more cushioned strap to help prevent a defined indent. Note that cushioned straps can still leave you with headphone hair in some cases. You'd have to try the headphones on to see if they put pressure on your hair.
Earbuds or earphones, which go directly in your ear canal instead of on top of your head.
Headphone hair, like hat hair, can be a huge headache, especially when you need to keep your hair looking nice for important meetings and special occasions.
The good news is that the solutions and prevention methods we've mentioned in this article can help you banish the infamous headphone dent forever.
So now, you know how to fix headphone hair, and you have the information you need to enjoy using your headphones without ruining your hair.