Alongside the PlayStation 5, Sony released a handful of accessories: a DualSense charging station, a media remote, and an HD camera. Probably the most appealing of them all is the $100 Pulse 3D Wireless Headset.
After spending a few weeks with the headset while playing PS5 games like Astro's Playroom, Sackboy: A Big Adventure, Godfall, Spider-Man: Miles Morales, Demon's Souls, and more, it's clear that Sony has a high-quality accessory on their hands in terms of sound quality. The mic, however, isn't up to that same quality.
Reviewing the PS5 Pulse 3D Wireless Headset is a bit odd because it's difficult to separate the PS5 Tempest 3D audio features from the headset and vice versa. Due to how the PS5 handles its audio, including the "3D audio" sensation, most headsets are going to deliver really nice and well-rounded sound, even if they don't have 3D in the name.
PS5 Pulse 3D Wireless Headset Review: Well-Rounded Sound With A Lackluster Mic
Comfort, Design, and Build Quality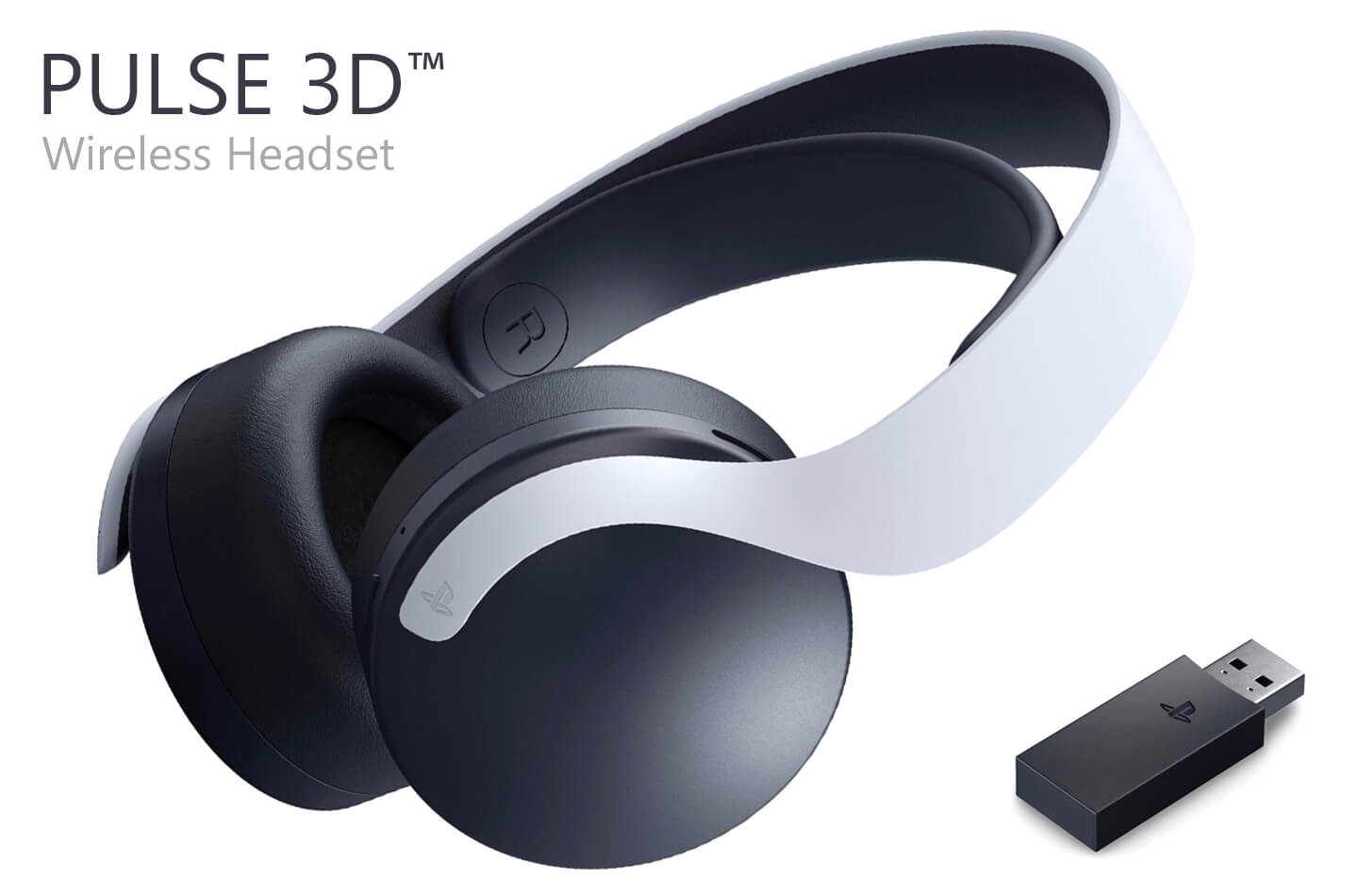 I was at first concerned that the headset would be uncomfortable. Since I wear glasses, I'm typically wary of smaller ear cups because of their tendency to pinch my ears on the rim of my glasses, but these cups are just large enough to mostly cover my ears entirely and rest around them comfortably.
The leather cups are soft and relaxing with enough depth so your ear isn't scraping on the inside (I always hate that feeling). The headband is stretchy, yet resistant to bending, so as you expand it to fit on your head, it collapses enough to rest firmly without feeling too tight.
It's a nifty design that eliminates the need for clicking the headband open or potentially damaging it if someone else ever puts it on.
The plastic white portion of the band, though, feels weak and cheap. I haven't been brave enough to apply pressure and see what happens, but it feels like snapping is a very real possibility with these if you're not careful. I'm terrified to think of what my three-year-old might do if left alone with this headset!
Visually, it looks just like the PS5 and DualSense controller with a stark white-on-black aesthetic. Personally, the style is growing on me more and more over time, and it's nice to have accessories that all go together nicely.
Except for the USB dongle.
The Pulse 3D's USB-A dongle is pretty large and sticks out when plugged in, so you may want to plug it into the back. But if you're using the PSVR headset, which takes up two slots on its own, you're left with just the USB-A and USB-C ports on the front. Using this headset while keeping your PSVR plugged in means that all your ports are accounted for, with no room for an external hard drive or USB stick for transferring files — unless you get a USB hub or extension of some kind.
Thankfully, the USB dongle is dead simple to use. No setup necessary at all here. You literally just plug it into your PS5, PS4, or PC and turn the headset on. In less than 5 seconds, it's connected and you're good to go. There's a 3.5mm jack as well if you'd prefer or need that. (On the box it's marketed as being intended for PSVR since the headset processes 3D audio in the external processing box, meaning you need to be hardwired in the specific case of using a PSVR headset).
I particularly like how many settings there are on the side of the left ear cup. You can not only adjust volume and mute your mic easily, but you can even turn on mic monitoring to check what you sound like and even adjust the party chat vs game audio balance manually on the headset rather than needing to open a PS5 UI window.
Pulse 3D Wireless Headset Sound Performance and Mic Quality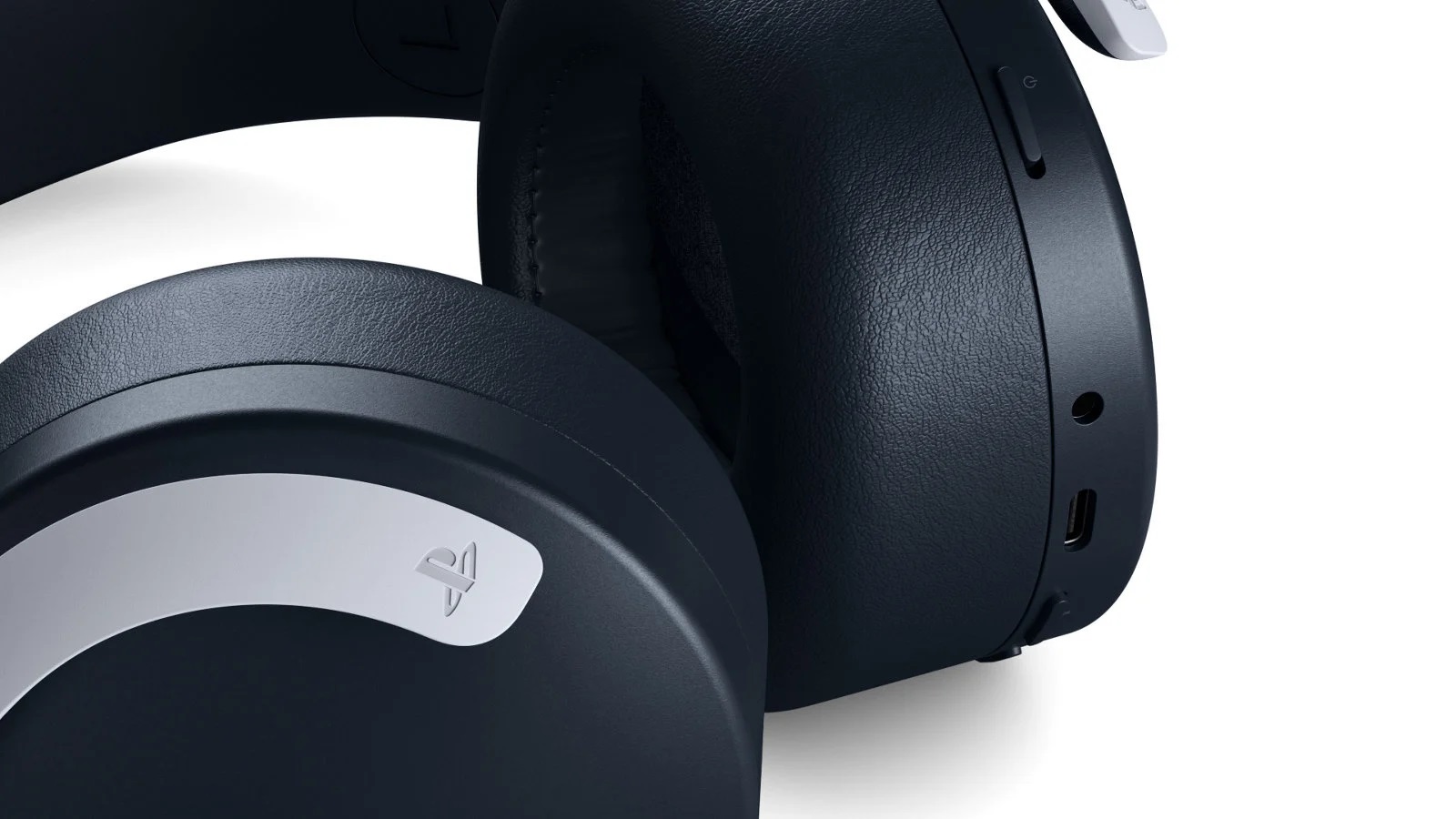 Despite the marketing behind the headset and the fact that it has "3D" in its name, you don't actually need this headset to take advantage of the PS5's 3D audio features. In fact, just about any headset should work fine as long as it connects to the console via USB dongle or by plugging into the DualSense controller itself.
It's worth noting that 3D audio is essentially a term that Sony has unofficially claimed as a moniker for its version of immersive surround sound. The best way of describing it is to say that if you're playing Call of Duty: Black Ops Cold War, for example, you should be able to hear precisely from which direction enemies are approaching thanks to directional audio. It's also apparent in a game like Godfall, where you're able to hear from which direction an enemy is attacking or a treasure chest of loot is located.
The 3D Audio features are impressive and effective, but they don't feel as essential or groundbreaking as the DualSense controller. It's something headsets from companies like Logitech and Audeze have been doing for some time.
Though the headset sound quality itself is pretty fantastic, the same can't be said for the microphone, unfortunately. The Pulse 3D headset uses a dual mic setup so that one mic focuses on identifying and "canceling" background noise while the other mic listens to your voice.
The canceling portion works well; background noise was rarely an issue while wearing the headset. However, the quality of the mic itself seems to suffer — a lot. There is an almost muffled quality to it. It sounds more like someone is sitting across the room from you, trying to speak up over the game audio, rather than being in the actual chat channel.
In fact, switching your mic audio to the built-in mic from the DualSense actually sounds better than the mic in the Pulse 3D Headset, which seems highly unusual (but it's been true from what I've tested). I'd even say the old PS Camera mic is better than the Pulse 3D Headset mic.
PS5 Pulse 3D Wireless Headset Review — The Bottom Line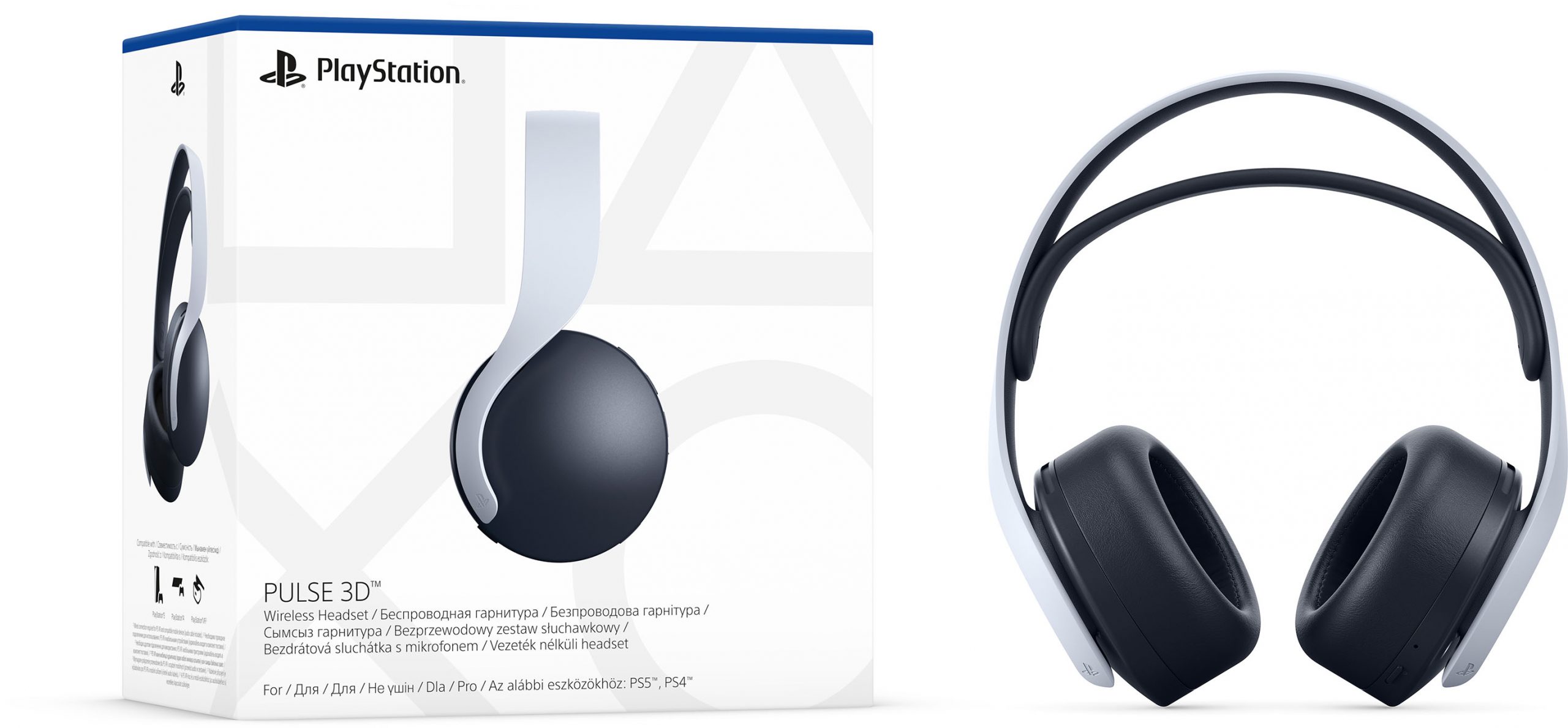 Pros
Great sound quality and depth
Robust 3D audio presence
Seamless compatibility via USB dongle
Lots of toggles and settings on the headset itself
Comfortable earcup design
Cons
Flimsy build due to plastic band
Relatively short battery life (~10-12 hours)
Poor mic quality by comparison
Overall, the PS5 Pulse 3D Headset has earned a spot as my go-to headset for PS5. I plan to leave the dongle plugged in the back and simply turn it on as needed to start gaming. The mic quality seems good enough for casual gaming, but for longer sessions or a game that requires more tactical conversation, I'll likely switch to using my SteelSeries Arctis 1 for the improved mic quality. It also still benefits from the "Tempest 3D Audio" technology anyway, so I'm not losing much beyond branding and style consistency.
At $100 you get a lot of bang for your buck and the ease of use combined with the solid sound quality make this a good purchase for the average PS5 user without question.
[Note: A PlayStation 5 Pulse 3D Wireless Headset was provided by Sony for the purpose of this review.]
About the author