The PlayStation 4 might no longer be the latest games console any more, but that hasn't stopped many of us still playing on it regularly. If you're one of those people who's still digging out their PS4, perhaps waiting for a PlayStation 5 price drop, you want to get the best out of your gaming time. To do so, you need one of the best PS4 headsets. Or, if you want something a little more generic, check out our guides to the best gaming headsets. We've got a specific PS5 headset roundup, too.
In many cases, that same gaming headset will work with a PS5, Xbox, Switch and your PC, but we're focusing on headsets that truly enhance your PlayStation 4 experience. Appreciating everyone has different needs, we've also included some wired and wireless options, as well as looked at varying prices so there's something for every budget. With the PlayStation 4 a little older now, you can find some great bargains but you may wish to invest in something that will bring out the best in future console purchases too.
Whether you're a casual gamer who simply wants to enjoy a more immersive experience while they play, or you're an extra keen multiplayer gamer and streamer, there's a PS4 headset for you.
Once you've finished reading about the best PS4 headset, then check out the best upcoming games to play.
What are the best PlayStation 4 headsets?
Best overall PS4 gaming headset: SteelSeries Arctis Nova Pro Wireless (buy now)Also the best headset for PS5 players, buy the SteelSeries Arctis Nova Pro Wireless and you're nicely future-proofed while enjoying an excellent aural experience at all times. It has two batteries so you can always leave one hooked up to the base station. Crucially, its sound quality is fantastic with balanced frequencies making you feel truly wrapped up in the action. The only downside being this is a pretty expensive headset so it's good it works on multiple devices.
Best budget gaming headset: Razer Kaira X for PlayStation (buy now)Cheap enough that you might question its quality, this wired headset is a hidden gem. Its sound quality is excellent for the price with hefty bass that doesn't swamp the trebles or highs too much. A braided cord makes up for the not always welcomed wired nature of the headset plus it means it'll work with any other device that has a 3.5mm port. It may not be the most exciting headset but it's dependable.
Best for flexibility: Turtle Beach Stealth 700 Gen 2 Max (buy now)With both Bluetooth and a USB transmitter, the Turtle Beach Stealth 700 Gen 2 Max is all set for all your console needs including your beloved PS4. Its dedicated Superhuman Hearing button cranks up the volume so everything is near overwhelmingly loud but also very clear. You'll need to be in the right mood for it but it makes a genuine difference with online shooters in particular. 40 hours of battery life, plenty of comfort, and a useful flip-down mic rounds off an excellent package.
The best PlayStation 4 headsets you can buy today: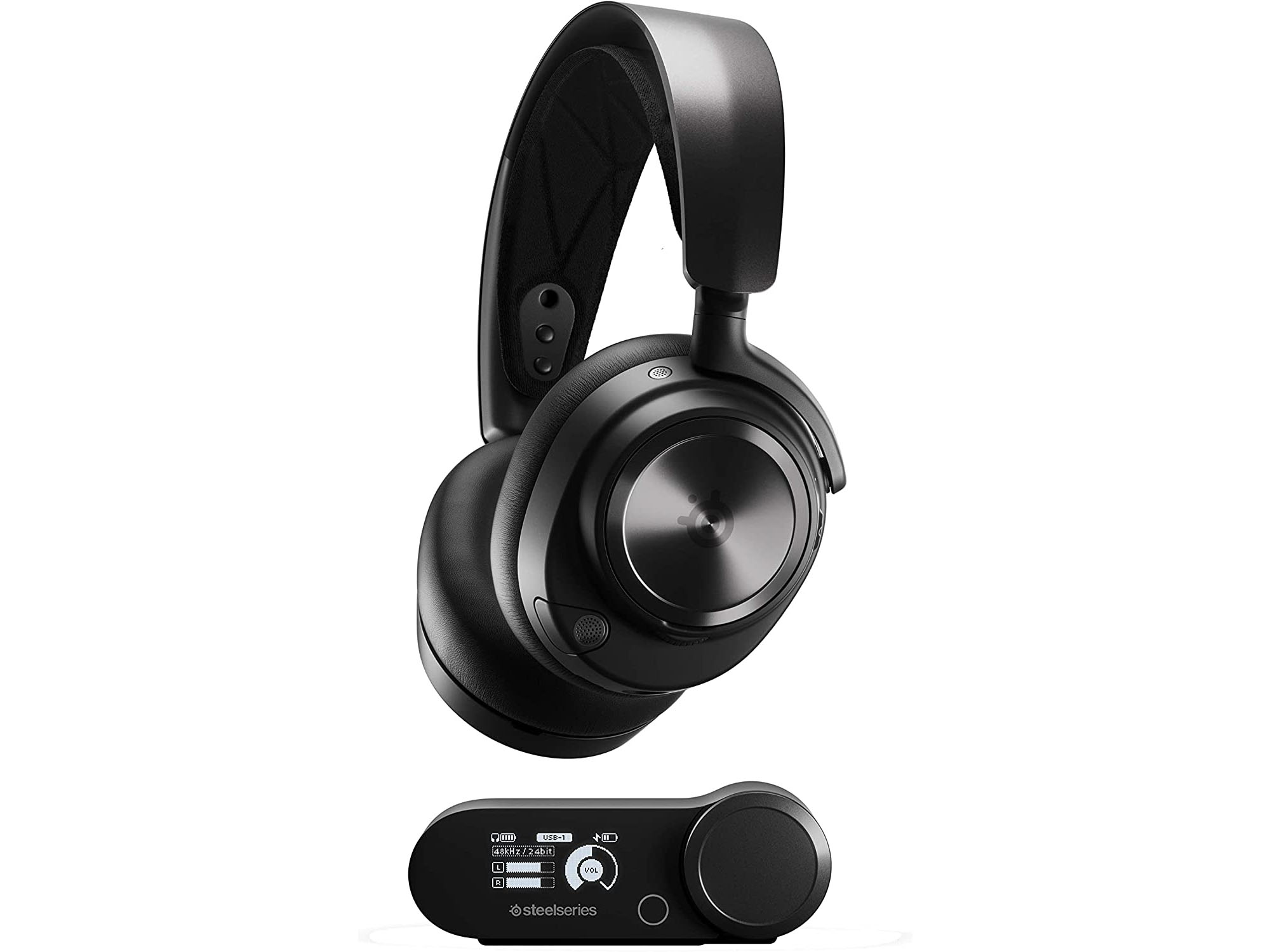 1. SteelSeries Arctis Nova Pro Wireless
The SteelSeries Arctis Nova Pro Wireless is one of the more expensive headsets out there but if you want the absolute best for your PS4, this is it. Even better, it'll work with future acquisitions too such as if you plan to upgrade to a PS5 at some point. Part of the reason why it's so expensive is because it includes a base station and an extra battery. If, like us, you're prone to forgetting to recharge your devices, you'll appreciate being able to keep one charging at all times with the two batteries offering 44 hours or more of gaming time.
None of this would matter if the SteelSeries Arctis Nova Pro Wireless sounded awful but they offer strong enough audio quality that you'll be happy to watch movies and listen to music with them. They're comfy too with a floating headband always an advantage in a world of headphones that can clamp down a bit harshly.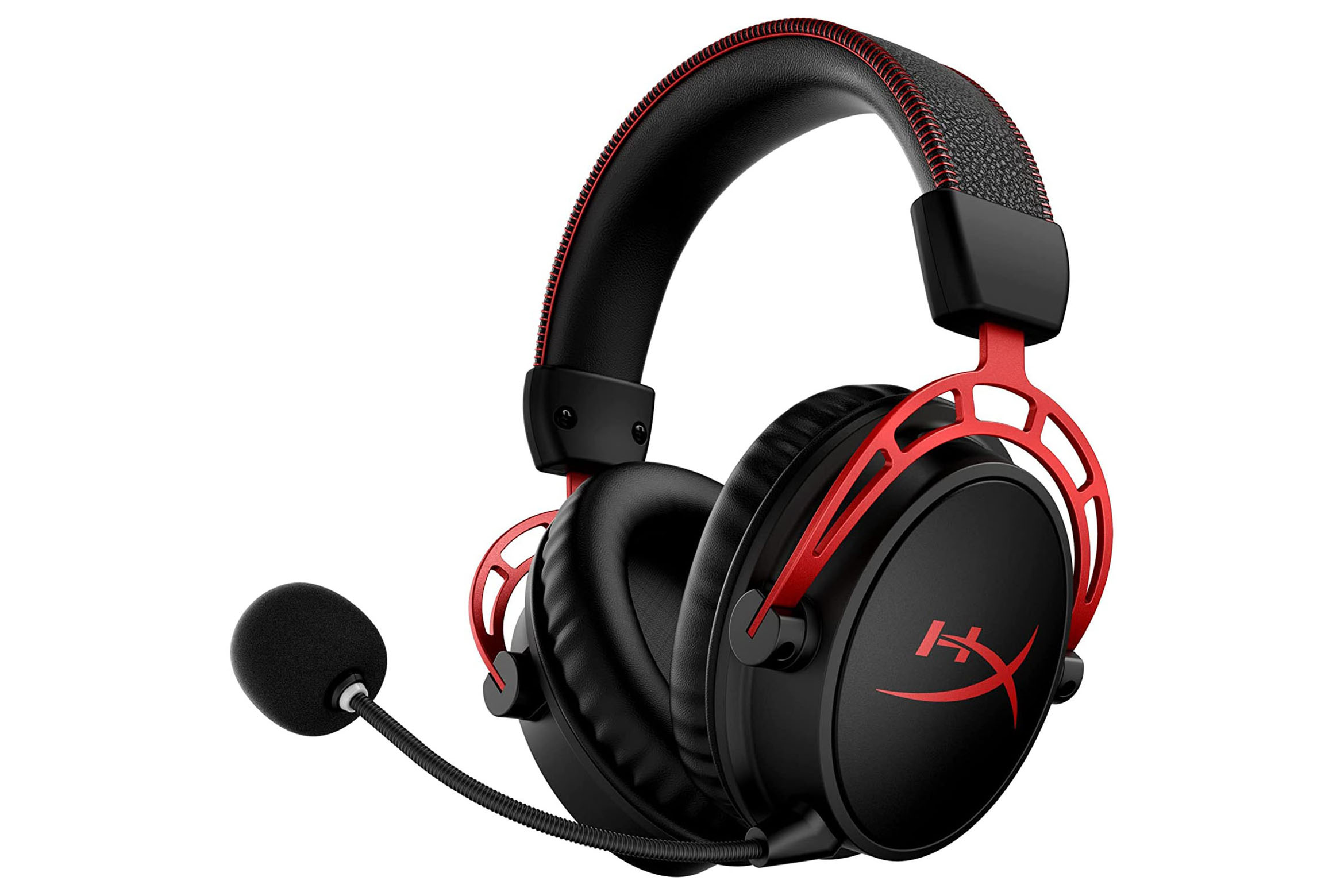 2. HyperX Cloud Alpha Wireless
We wish more headsets could offer 300 hours of battery life but in a way, the HyperX Cloud Alpha Wireless means you don't really need others. Besides the ridiculous amount of charge involved, they sound good too. You'll be able to clearly hear if someone sneaks up on you in Fortnite as well as sense where the battle is coming from.
A dedicated USB dongle means no issue with it working with the PS4 or other system, and the detachable mic is useful too if you prefer to play single player games with headphones on and hate a stalk getting in the way. When you do use it, a LED status indicator lets you know when it's active. Finishing things off well, the HyperX Cloud Alpha Wireless is a comfy headset too with an aluminium frame that means it can handle a bit of rough housing.
7 video games that need a TV adaptation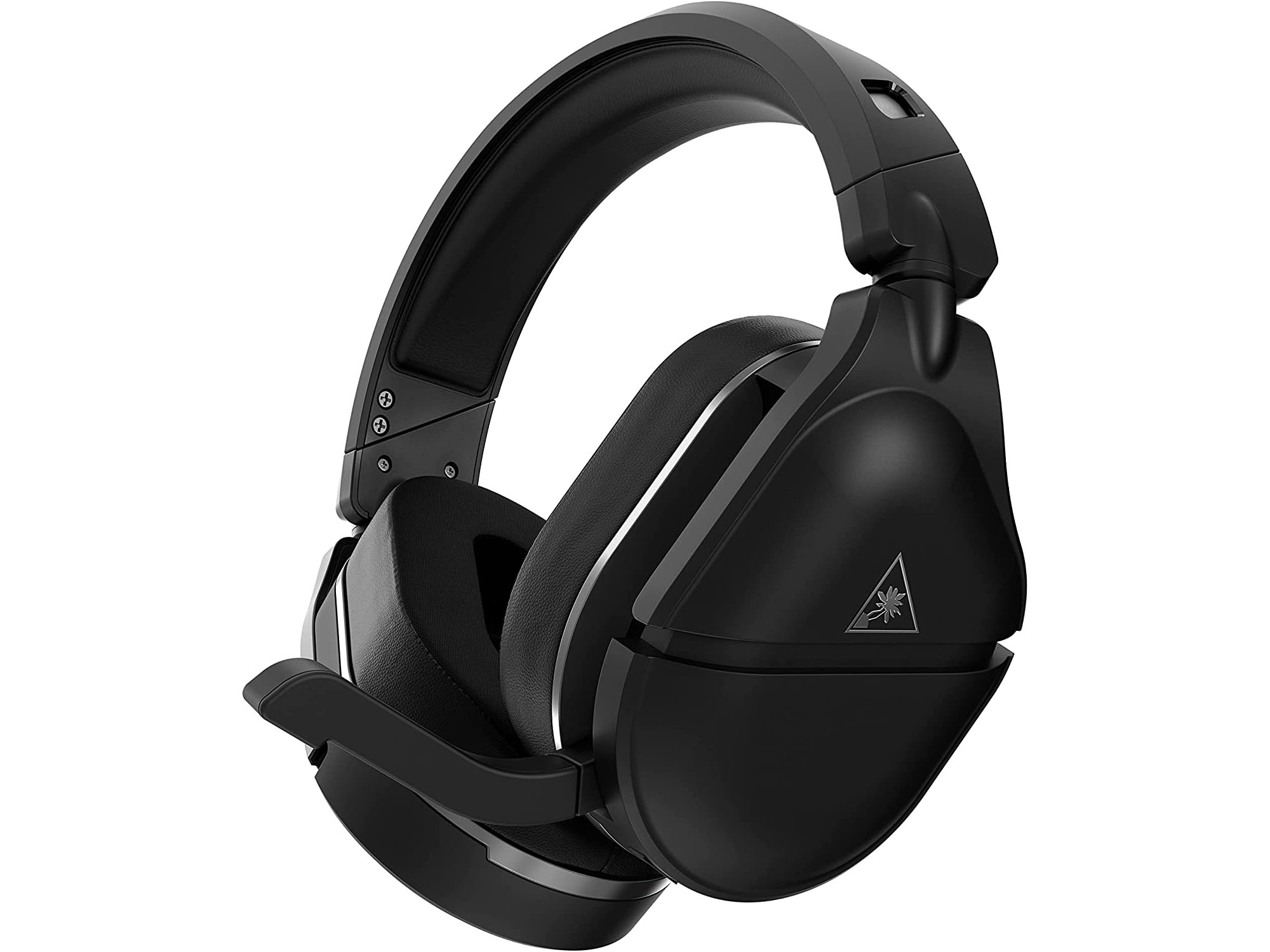 3. Turtle Beach Stealth 700 Gen 2 Max
If there's a button called Superhuman Hearing, you have to press it, right? That's the technology within the Turtle Beach Stealth 700 Gen 2 Max and it's a little excessive if you use it incorrectly. Don't use it for a moody, atmospheric game. It'll scare the life out of you. Instead, use it to hear someone coming in Apex Legends, Fortnite, you get the idea. It makes a difference, improving the sounds of subtle things like footsteps.
The Turtle Beach Stealth 700 Gen 2 Max are comfortable too thanks to gel-infused ear cushions that take the edge off excessive heat, while a flip-down mic is always convenient. There's decent battery life too along with plenty of compatibility for when you upgrade your console. An attractive package, the Turtle Beach Stealth 700 Gen 2 Max is particularly well suited for high-octane action rather than those of a nervous or subtle disposition.
17 of the best PlayStation Plus games you need to play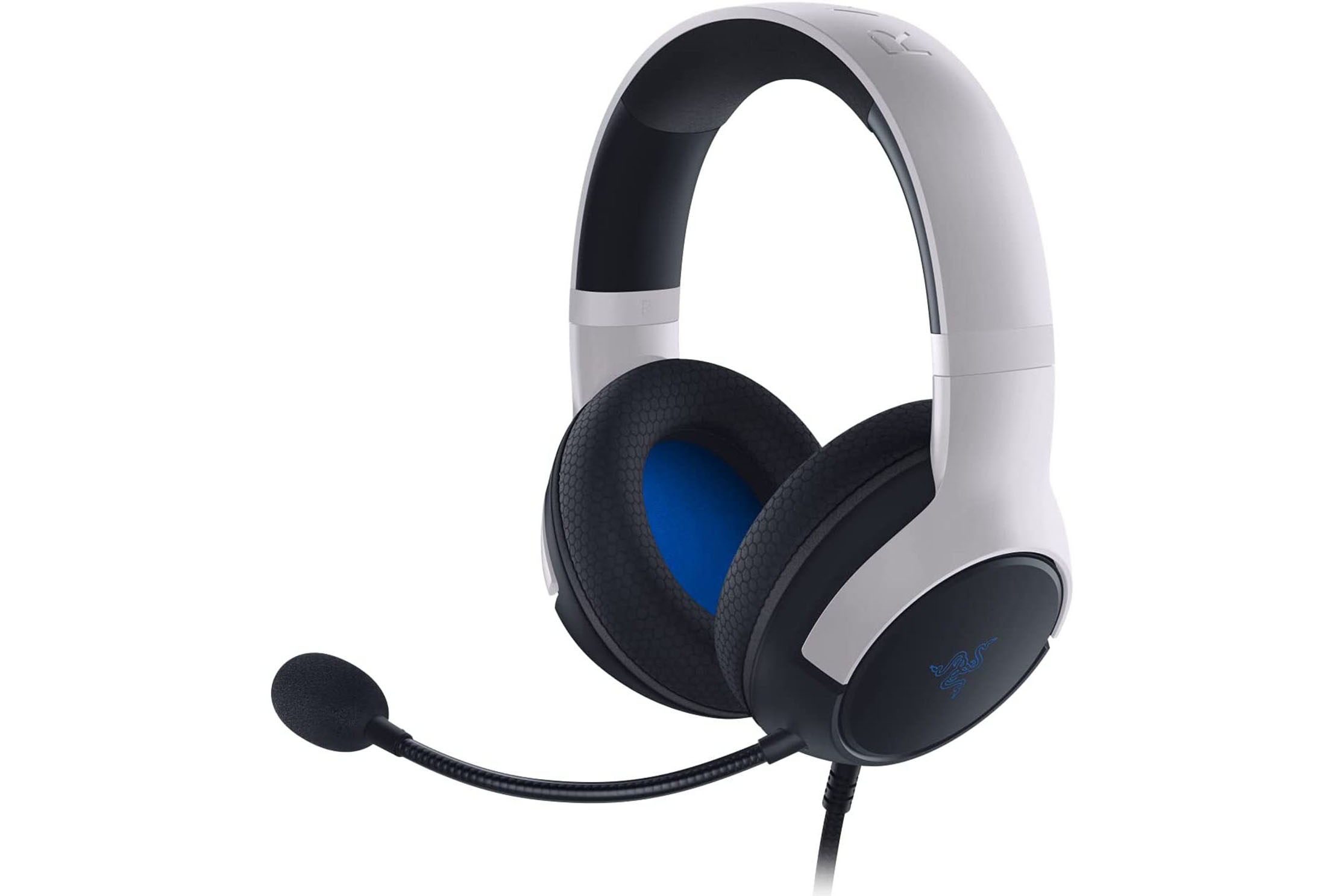 4. Razer Kaira X for PlayStation
Potentially cheaper than some new games, the Razer Kaira X for PlayStation sounds far better than you'd think. A wide soundstage means you'll hear things coming your way whether that's an ally, an enemy or something worse. Orchestral pieces of music in-game sound great with rich bass that draws you in.
There are concessions to be made for the price. This is a wired headset which won't suit everyone but the braided cord is at least more robust than other cables. A right-angled connection further helps here so it's far from your average cheapo connection. Also, the ear cushions get hot when the weather warms up. The worst part? You can't move the mic out the way so this is a headset best designed for team players. Still, single players may be tempted despite that issue given how cheap you can buy these cans for.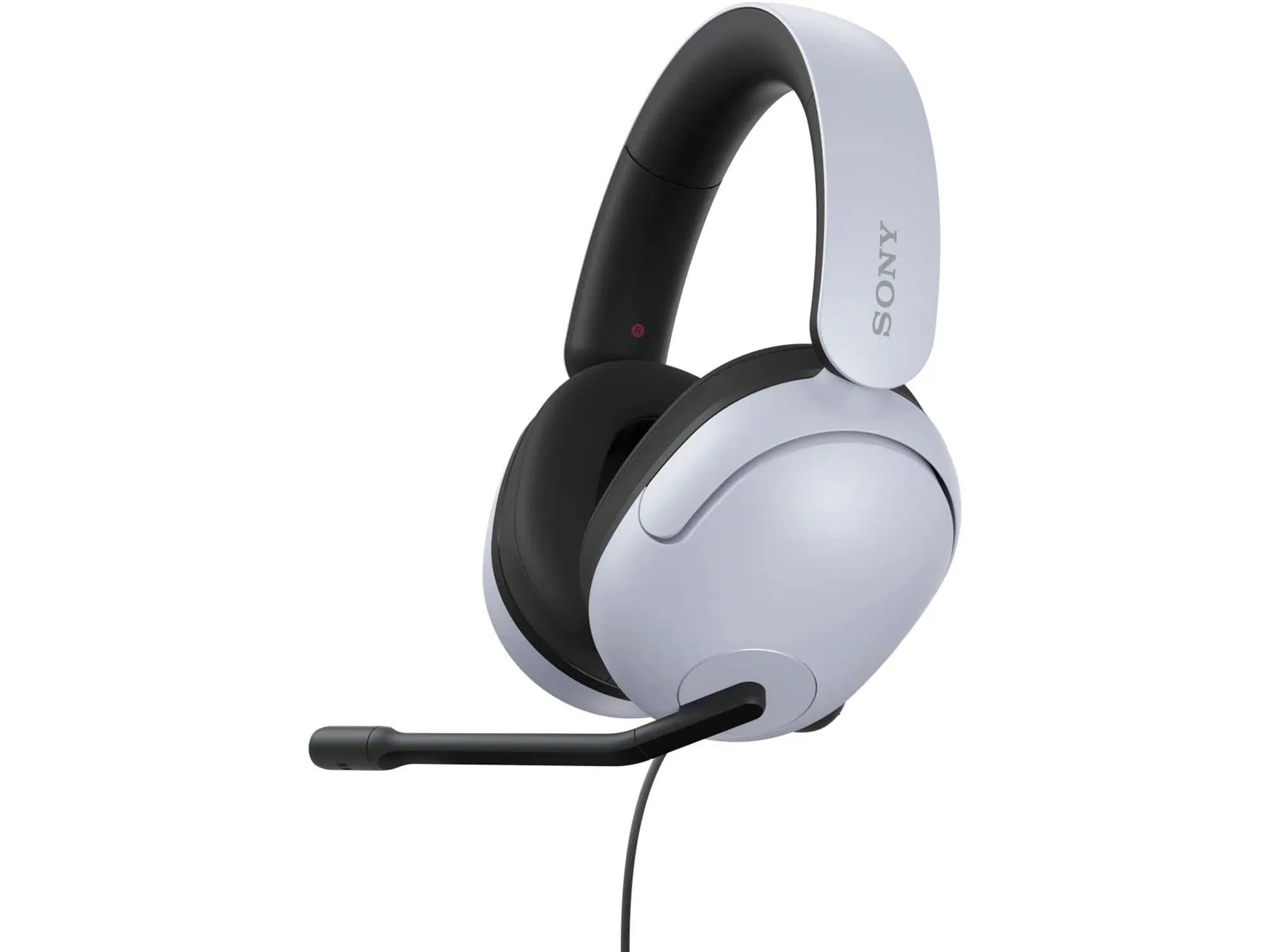 5. Sony Inzone H3
Another cabled option, the Sony Inzone H3 looks incredibly stylish. It's designed with the PS5 in mind but it'll look lovely for your PS4 too before you upgrade. It might be made from synthetic materials but it feels good around your head although that long cable does sometimes get in the way. A choice of either 3.5mm or USB gives you plenty of connectivity options which is useful.
Sound is good too with bass typically heavy as you'd expect in this price range, but everything still sounding respectable enough. Noise cancellation is weak, especially for the mic, but your teammates will be able to hear you clearly enough. There's a neat understated aesthetic going on here that makes the Sony Inzone H3 more eye catching than most of the competition. There may be no 3D spatial audio like on the PS5 but these still sound good thanks to a pleasant soundstage that wraps you up in the world you're exploring.
Sony PlayStation VR 2 review: eyes on the prize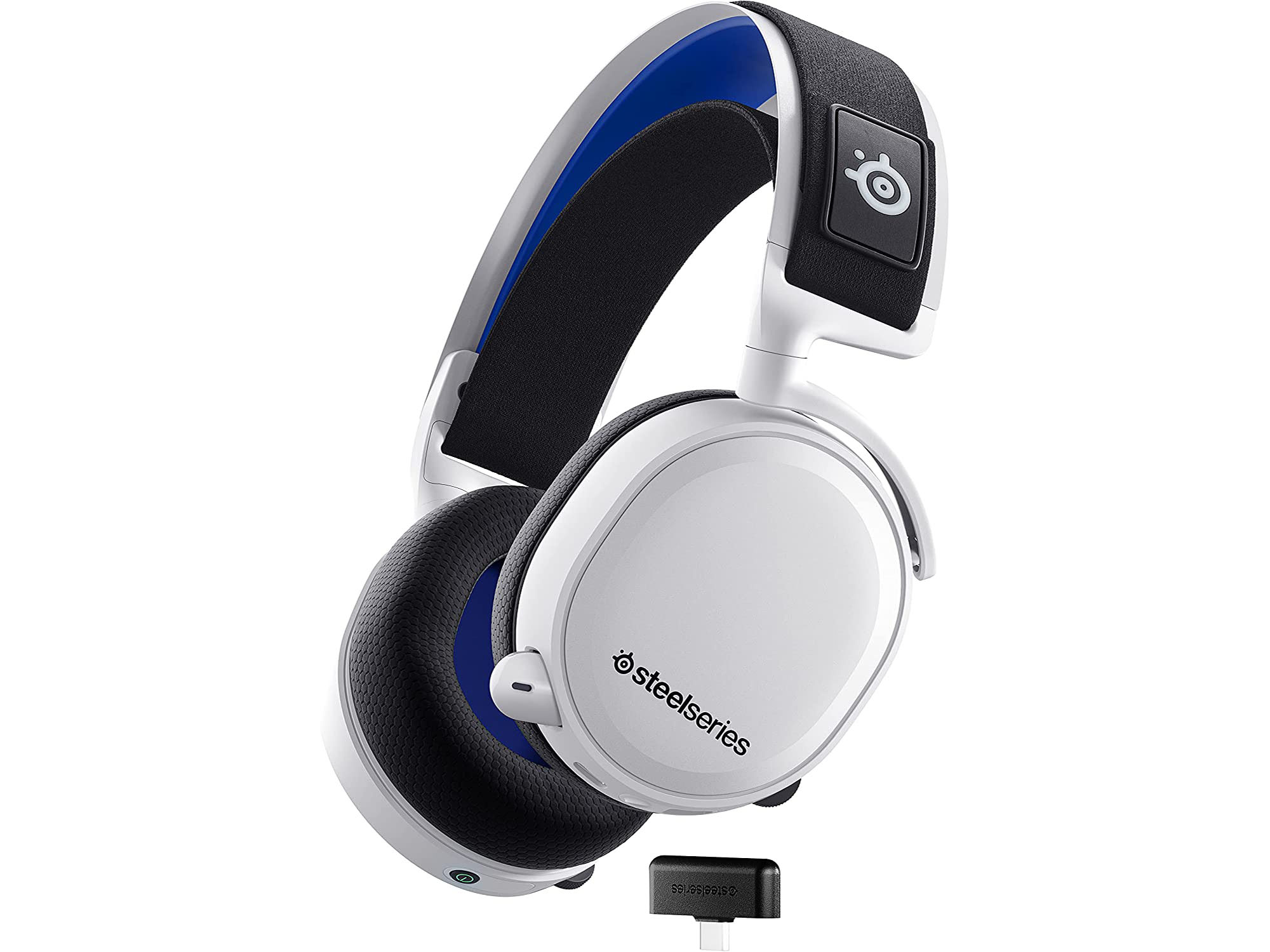 6. SteelSeries Arctis 7P+ Wireless
The SteelSeries Arctis 7P+ Wireless are a checklist of all the things you could want from a gaming headset. Even better, being slightly older than some of the competition, you can buy them for a fairly affordable price that matches well with your slightly older (sorry) console.
There's great battery life of over 30 hours with our tests getting them a little further still at times. Weak noise isolation is made up for with strong bass and crisp mids with music sounding suitably immersive at all times. For competitive gaming, a reliable microphone is bolstered by the fact you can twist it to fit how you use it. Any time you do forget to recharge, a quick 15 minute charge via USB-C gives back three hours which should suit most gaming sessions. If you've got a smaller head, look out for a somewhat heavy build but otherwise, the SteelSeries Arctis 7P+ Wireless is a reliable all-rounder.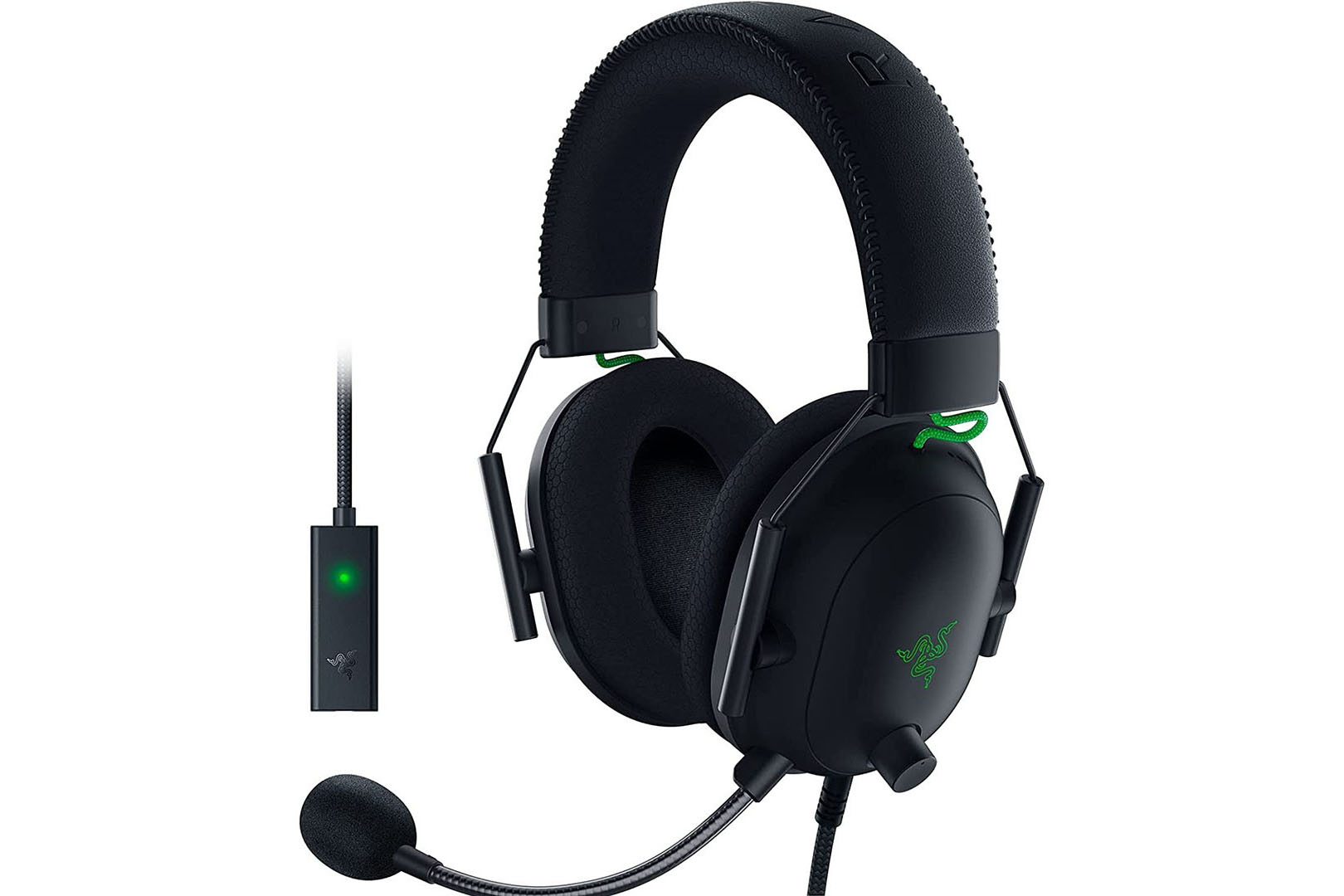 7. Razer BlackShark V2
The Razer BlackShark V2 is available in either wired or wireless varieties with us preferring the wired one for the PS4. That's because it's cheaper, offers better compatibility with other devices, yet provides the same sound quality as the pricier alternative. 50mm drivers provide powerful sound with a vast soundstage helping you sense where any threat could be coming from. Muddiness isn't an issue here and neither is distortion if you crank up the bass.
There's the choice of using a USB sound card or the 3.5mm connector, with the sound card expanding your tweaking options. Notably, you can adjust the microphone which already works well by itself, giving you the chance to sound even more clearly to your teammates. The Razer BlackShark V2 is comfy too with a headband that never clamps down too hard and memory foam ear cups that are warm but snug.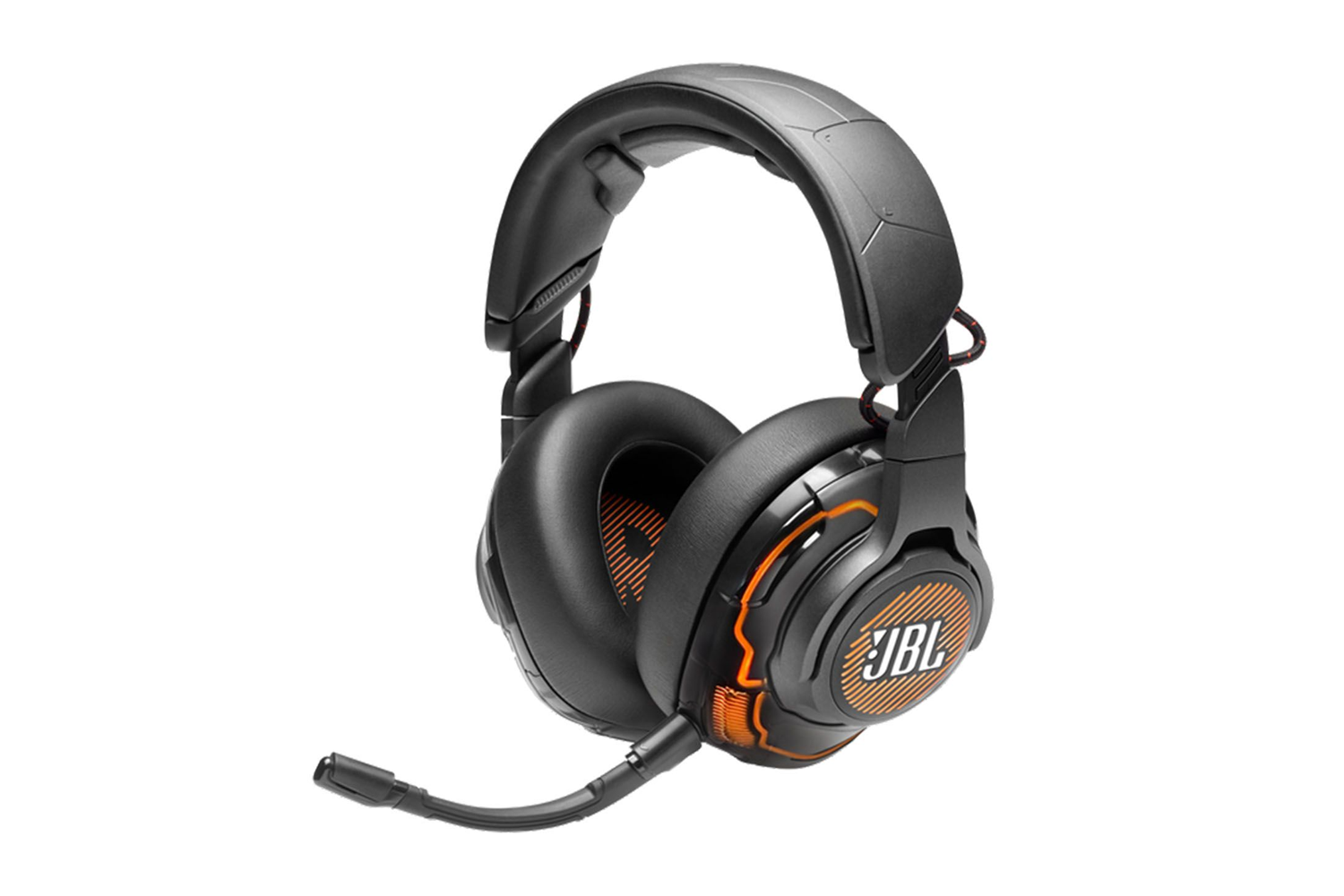 8. JBL Quantum One
A sizeable headset, the JBL Quantum One isn't the most stylish but it sounds great for the price. That's likely because these are cans that used to cost a lot more but their age means they're designed well with the PS4 in mind along with other consoles. Crucially, this gaming headset offers Active Noise Cancellation which may not rival the very best headphones but more than does the job for gaming sessions.
You'll need to connect it via USB to benefit from it over the 3.5mm jack but that's easily done. There's also mic monitoring built-in along with other features like mute toggling and volume control, all dependent on that USB connection thanks to its in-line audio DAC. Away from those technical things, the JBL Quantum One simply sound good with no distortion as you ramp up the volume and a near painfully loud max level. They're bulky to wear but not uncomfortably so.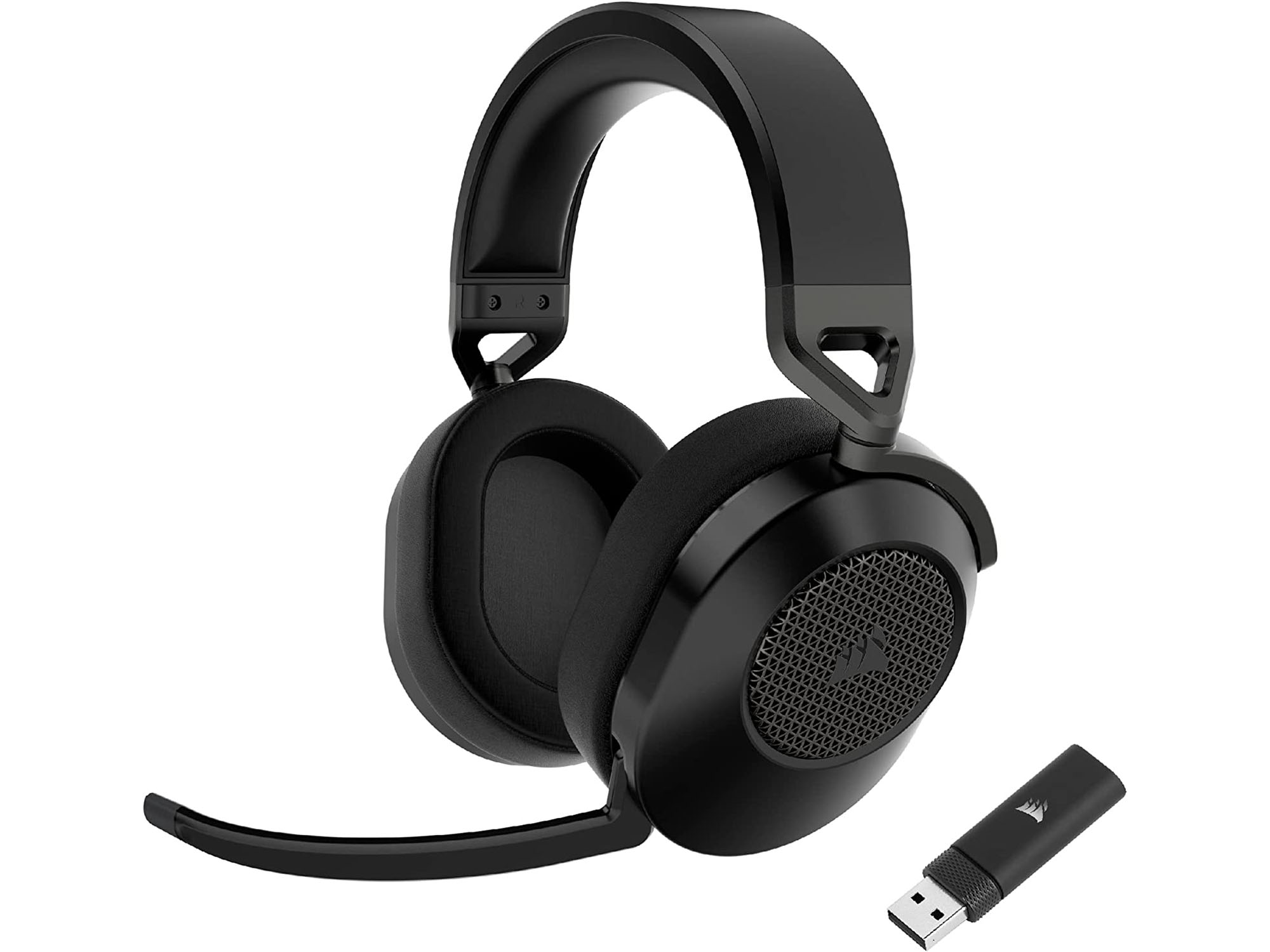 9. Corsair HS65
Available in either wired or wireless versions, the Corsair HS65 experience is roughly the same. It's an unremarkable looking gaming headset but one that pumps out some strong sounds. While there's no surround support for PS4 as it's solely there for PC users, it still sounds excellent. It's the kind of headset that becomes the reliable device you grab first with no need for making any adjustments.
A comfy pair of memory foam ear cups keep you satisfied while a flexible boom mic is easy to fold up and move out the way when you don't need it. It's a lightweight headset too. That's in part thanks to its minimal on-device controls but we're certainly not complaining. Opt for the wireless variety and you still get 24 hours of charge with quick charge support helping you out. Thanks to the subtle looks, the Corsair HS65 will double up well for conference calls too.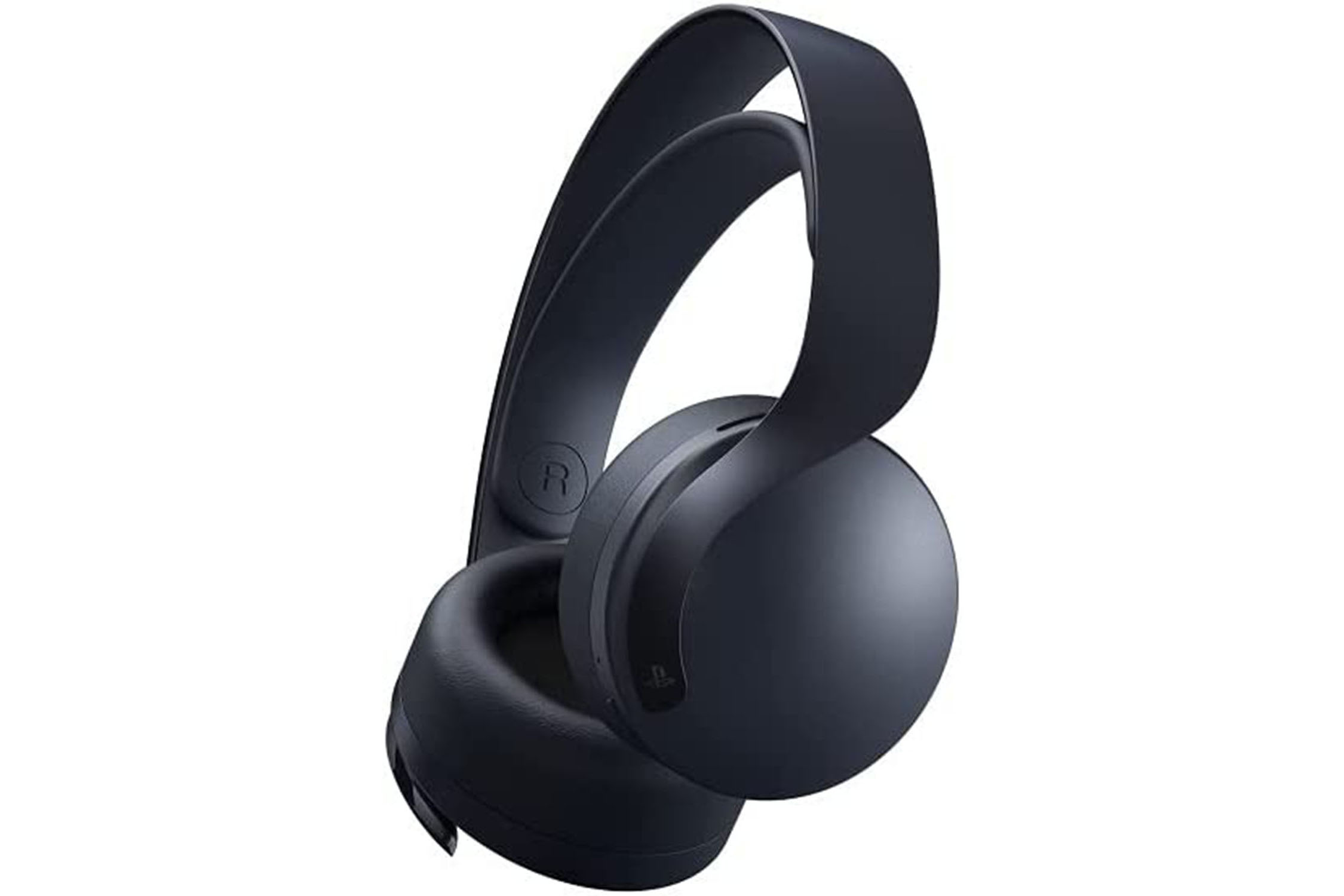 10. Sony PS5 Pulse 3D Wireless Headset
But it has PS5 in the title, it won't work, surely? That's what you're thinking but actually the Sony PS5 Pulse 3D Wireless Headset will work just fine on your PS4 as long as you don't mind obviously missing out on the PS5's Tempest 3D AudioTech. Despite that, the Sony PS5 Pulse 3D Wireless Headset is still a good quality headset. It looks pretty stylish with a hidden dual-microphone system that's nice and subtle. Its mics don't work quite as well as others here, making it better for single player gaming, but it's certainly good for that.
Even without the PS5 technology it advertises, the Sony PS5 Pulse 3D Wireless Headset still sounds good on your PS4 while you're safe in the knowledge of an easy upgrade one day. Battery life could be better at 12 hours but it's still fine for an all-day session. Simple to use, it's an easy suggestion for many.
PS5 Pro and Slim: everything we've heard about Sony's future consoles