2023 is here now and today we will recommend the best USB headsets for use at the Office and Call Centers with your computer.
1. Poly Plantronics 3315 Blackwire USB-A, 3.5mm Mono Headset.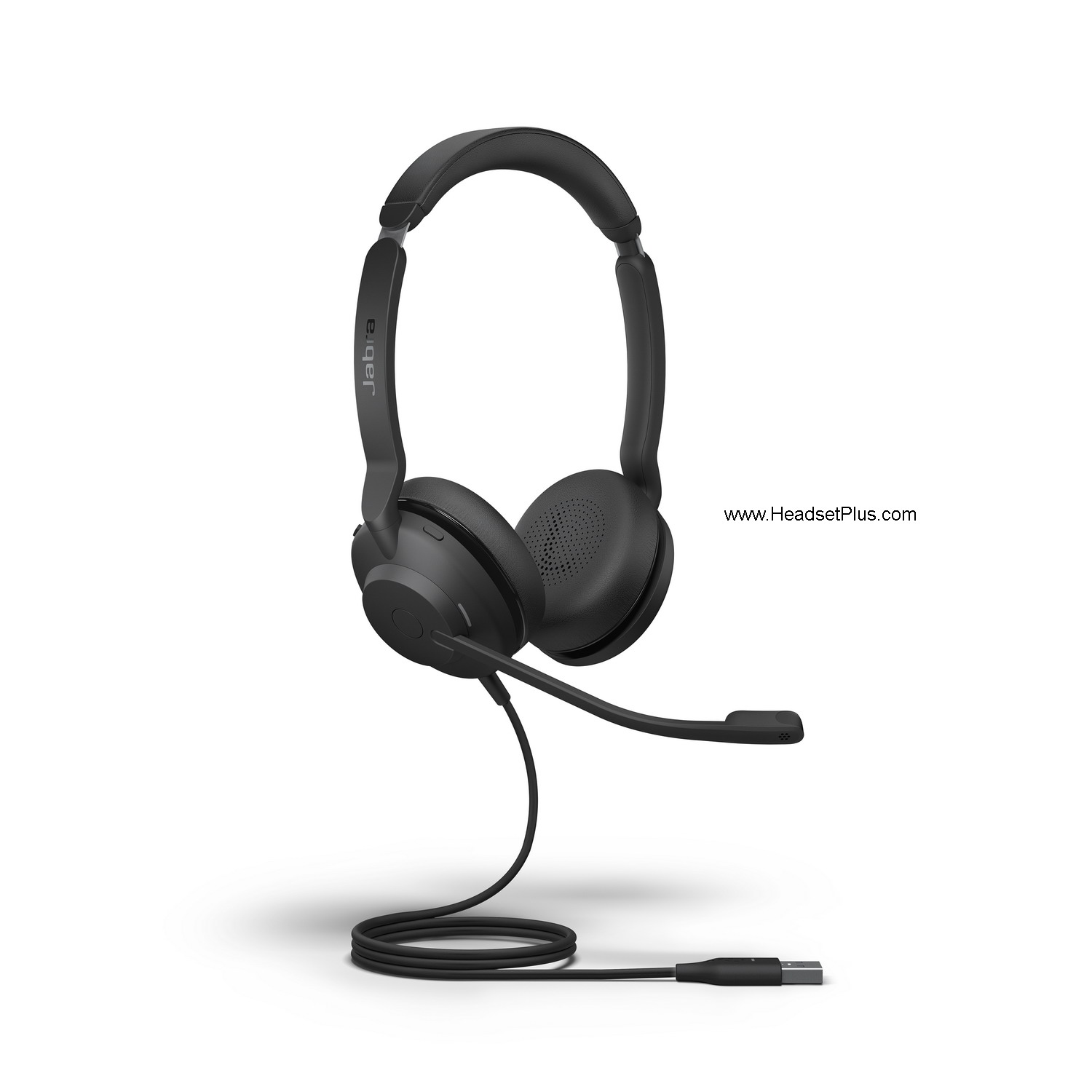 Poly offers the 3315 Blackwire as the new entry level headset with an easy to use interface and Noise canceling microphone. Covering one ear with soft leatherette ear cushion and with a flexible microphone boom arm. With a 180 degree pivoting speaker, being really convenient when storing when not in use and with a comfortable padded headband. 3315 can be used with any smart phone or tablet with a 3.5mm jack thanks to its 3.5mm connector, and comes with the inline call control that allows you to answer/end calls, modulate volume, mute and even put calls on hold, depending on the application. Get yours HERE.
2. Jabra Evolve2 30 UC Stereo USB-A Corded Headset.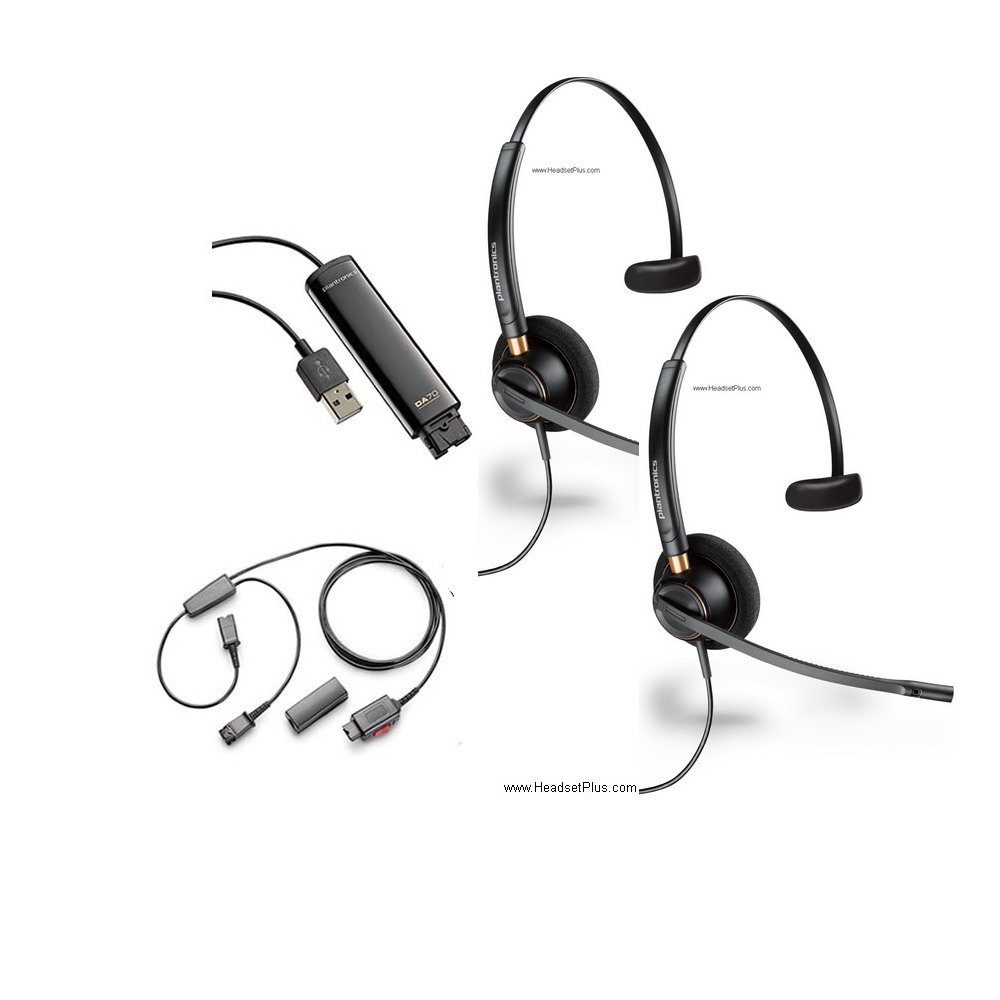 Jabra offers the Evolve2 30 UC with Jabra's well known noise cancelation microphones that in this headset is a 2 mic setup. With large 28mm speakers with noise isolation and with a built in busy light on the earcup. You can find the inline call controls on the ear cups as well, allowing the user to have a better and more intuitive interaction as there is no tangling adapters. Ultra soft foam can be found in the leatherette ear cushions, the Evolve2 30 meets the Microsoft Open Office requirements and thought for future upgradable platform. Orders yours today HERE.
3. Plantronics USB Training Bundle with 2 x HW510 Headsets.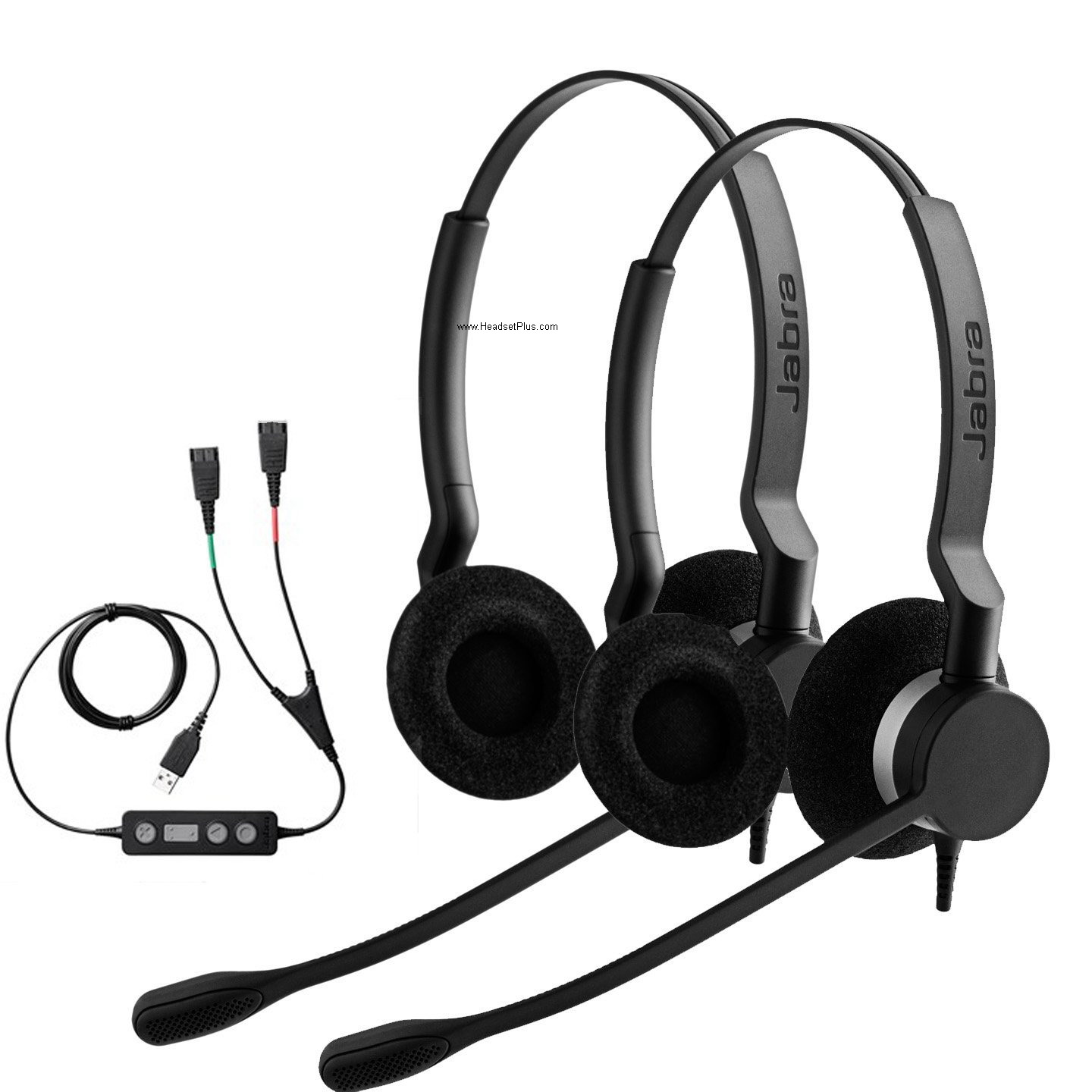 We now have this setup which is really convenient for training purposes, the HW Encore has Noise Canceling microphone from Plantronics in a professional call center grade, with a stylish, lightweight design and with wideband audio sound. The training adapter allows to have 2 people at the same time on a call and completely muting one of the microphones. Once the trainee finish his/her training, the headset can be used without the adapter as a corded USB headset. Fully supported by all the platforms available in the market. Get your training bundle HERE.
4. Jabra PC USB Training Bundle with Two Jabra Biz 2300 Duo Headset.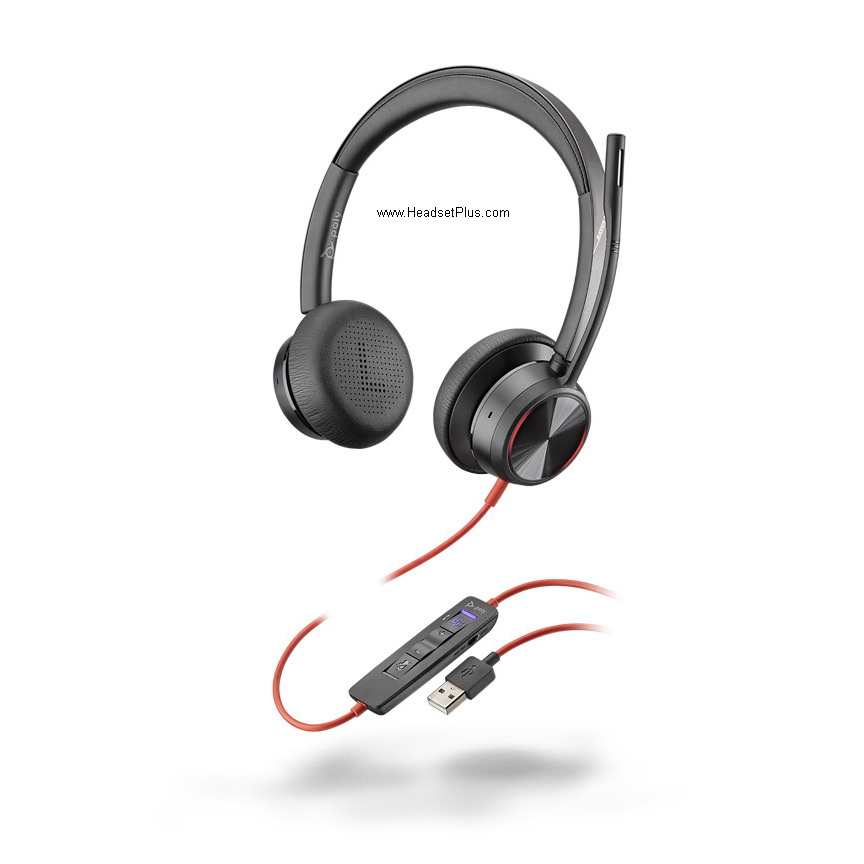 For a more crowded or busy call center training setup, Jabra offers the Biz 2300 covering both ears in a binaural setting with Noise canceling microphone and Kevlar reinforcement which is really helpful as it helps the headset to last longer and be lighter for a daily use. The USB adapter allows to either mute both microphones or just one, this is a perfect setup for training purposes or for conference calls. You can find convenient inline call controls that allows you to answer/end calls, adjust volume and mute mic. The soft button controls light up when in use and can be programmed for individual preferences. Order your 2300 PC training bundle HERE.
5. Poly Blackwire 8225 USB-A Stereo Wired Headset.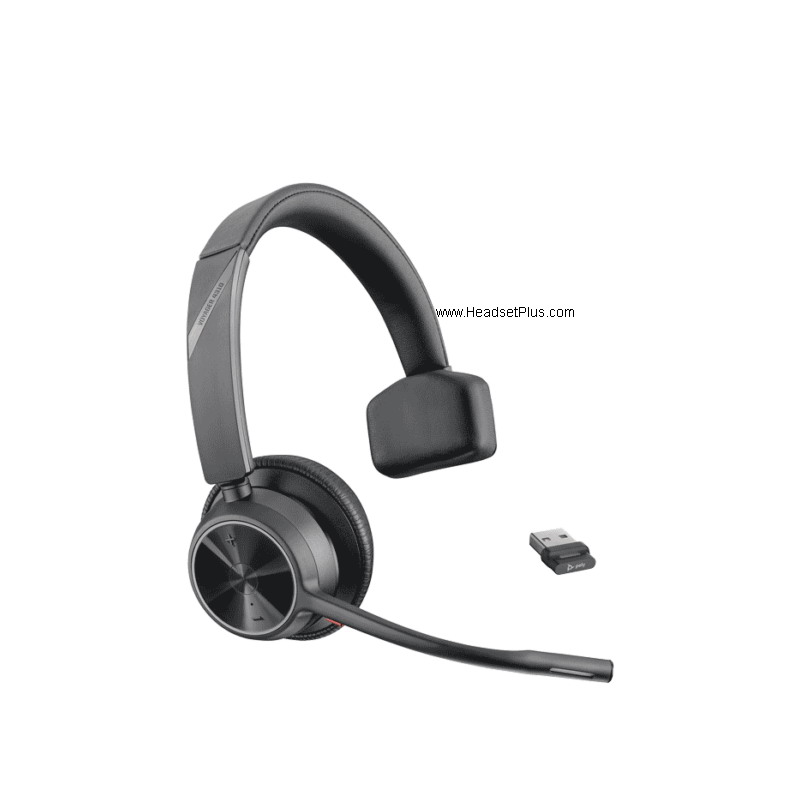 Poly offers the brand new 8225 as a corded USB-A headset with the latest technology on the Active and Passive noise cancelation. On the Active one we have the new Hybrid Digital Active Noise canceling, that allows the headset to block all the sounds around the user to help focus in the call. We have built in busy light that turns on when in a call, we have inline call controls with an intuitive setting, allowing user to answer/end calls, volume, mute mic and hold calls depending on the application. On the Passive one, we have the new Acoustic Fence technology in the flexible microphone boom, which had been certified for Microsoft Teams Open Office. Get the 8225 USB-A HERE.
6. Poly Voyager 4310 UC Bluetooth Mono USB-A Headset.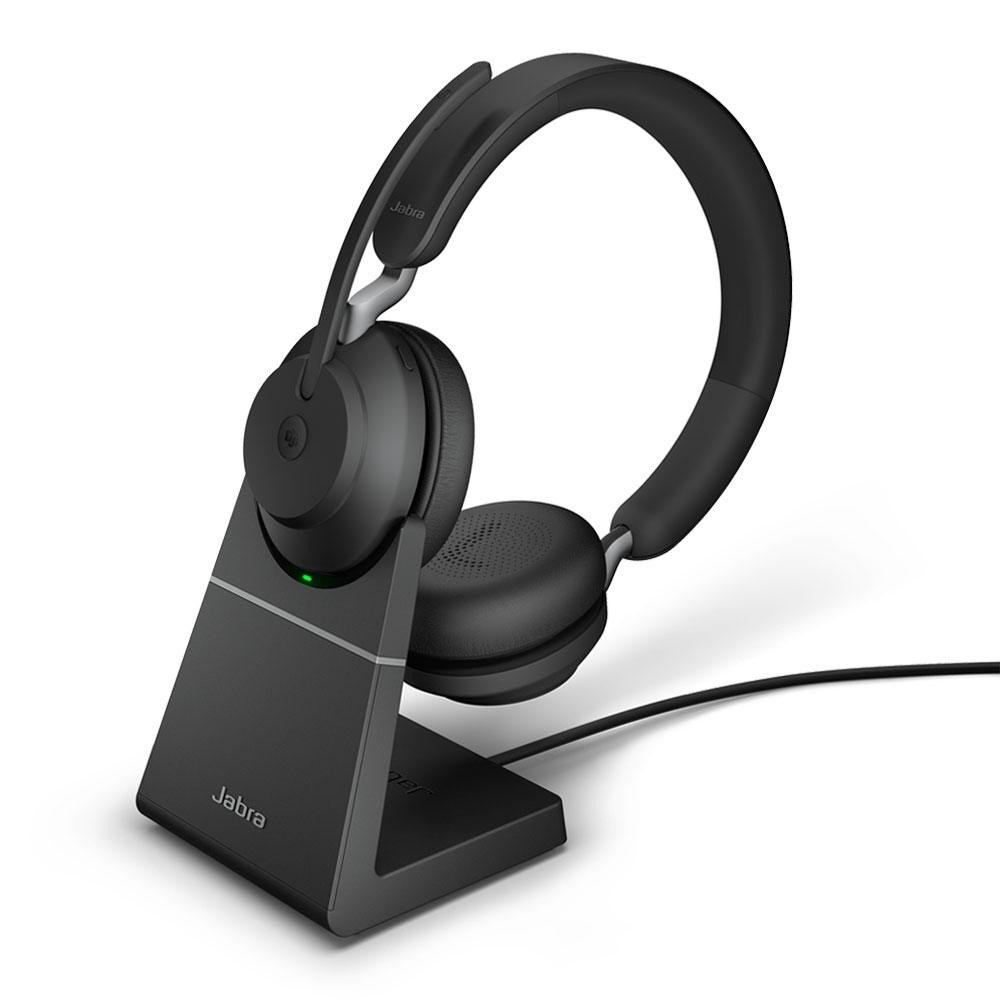 Poly shows the new Voyager 4310, which is a Bluetooth Class 1 headset with a truly impressive range of up to 160 feet, this is data on paper, however in our tests, we had got a better range further of what Poly mentions. Battery talk time is impressive with 24 hours of talk time or 50 days of standby with one fully charge. We have the known Acoustic Fence technology in the flexible microphone boom as the built in busy light. Call controls are found in the headset and they are really easy to use. One nice feature of the 4310 is that is a fast charging headset and can be used either as a Bluetooth or corded headset. Click HERE to get yours today.
7. Jabra Evolve2 65 UC Stereo Bluetooth USB-A Headset w/Stand.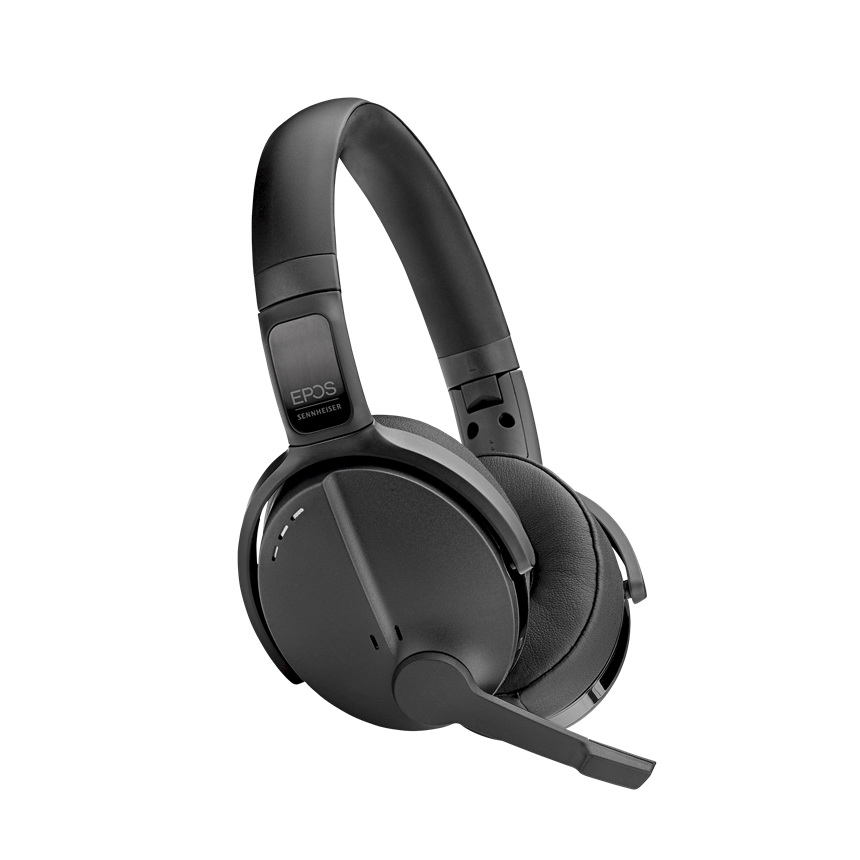 On its second generation, the Evolve2 65 gets improvements like the new memory foam in the earcups that covers both ears thanks to its large 40mm speakers, padded headband, busy light in both ear cups, noise canceling microphone with muting/unmuting microphone boom allowing the user to mute the mic by bringing the boom arm up and unmute by bringing it down. The talk time gets a 37 hour of talk time or 10 day of standby on one single charge. Call controls are found on the right side of the headset which allow to answer/end or reject calls, play or pause music, adjust volume and activate your Voice Assistant when not in a call. Order HERE.
8. EPOS Sennheiser Adapt 560 USB-A Bluetooth Headset MS Teams Certified.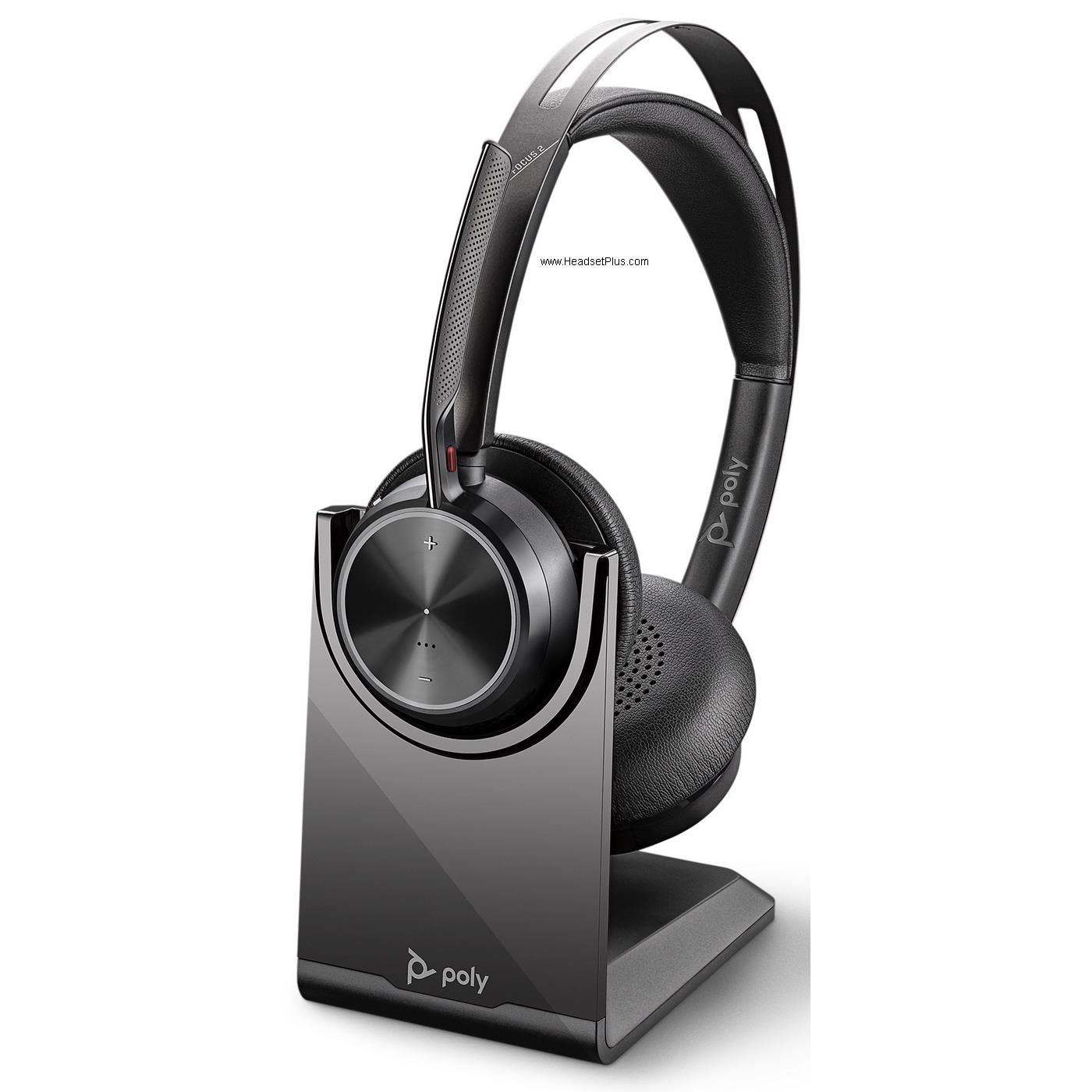 EPOS enters the game with the new Adapt 560, a class one headset with a range of up to 100 feet while using the BTD 800 dongle that is included, with a battery time of up to 46 hours, this unit comes with Active Noise Canceling, with 4 microphones in charge of that function that helps the user to stay on track without interruptions from the environment. We have a discrete microphone boom arm that can be folded away when not in use and keeping a clean and discrete design. Can be paired with most Bluetooth enable devices and being used as a streaming audio device. The Adapt 560 is Microsoft Teams Certified, meaning a seamless connection. Order your Adapt 560 HERE.
9. Poly Voyager Focus 2 UC USB-A Bluetooth Stereo w/Charging Stand.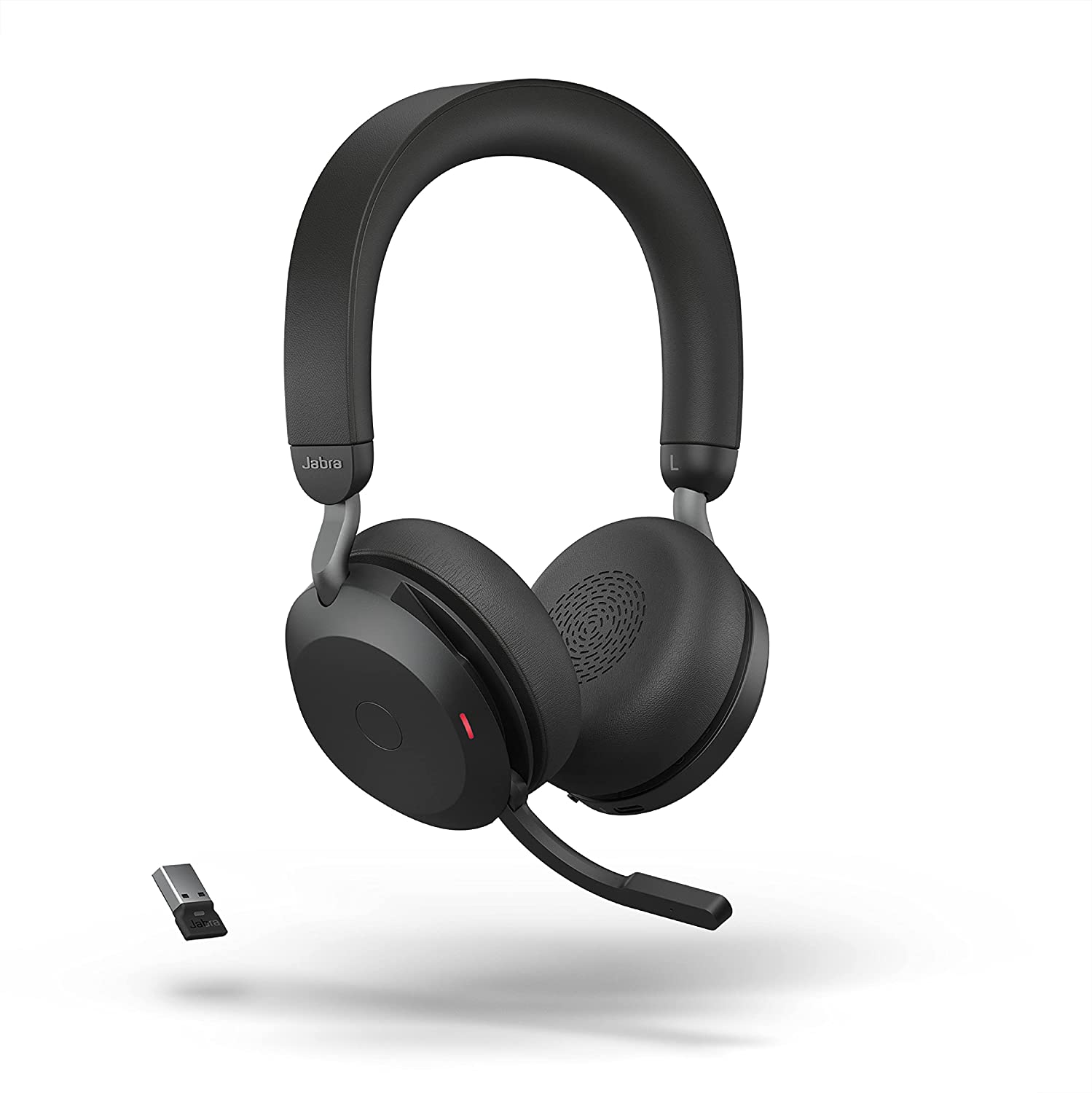 The Focus 2 UC offers the new Digital Hybrid Active Noise Canceling with different levels of blocking, and a talk time of up to 19 hours or up to 40 hours of listening on a single charge. With a range of up to 160 feet thanks to its Bluetooth Class 1 dongle, allowing the user to answer/end calls, mute mic and volume adjustments from the distance. Acoustic Fence technology in an advance grade is found in the discrete microphone boom arm that offers the muting option by bringing it up and down and that can be worn on either side. Smart sensors allows the user to answer a call by simply putting the headset on and muting or pause a stream by taking off. Focus 2 can be used as a Bluetooth or corded headset as well. Get your Focus 2 HERE.
Poly Voyager Foucs 2 Features:
Active Noise Canceling Technologies Explained:
Poly Acoustic Fence Technology explained:
10. Jabra Evolve2 75 UC Stereo Bluetooth Headset USB-A.
Jabra gives the Evovle2 75, a new and improved design on its microphone boom arm that can be stowed away inside the headset. This unit offers Jabra Advanced Active Noise Cancelation, that allows the user to tailor the ANC creating a personalized setting wherever is located. We have 2 modes of wearing the headset, Performance with boom arm out for best crystal clear calls and Discreet, that allows to hide the boom arm and still being used for calls as the headset has built in microphones, allowing to be worn as a boom less microphone headset. Built in busy lights are found on both sides as well and a new mix of soft and hard foam allows a better ventilation and block of the noises, enhancing the ANC experience. With a talk time of up to 36 hours and be able to be used as Bluetooth or corded as well. Order one today HERE.