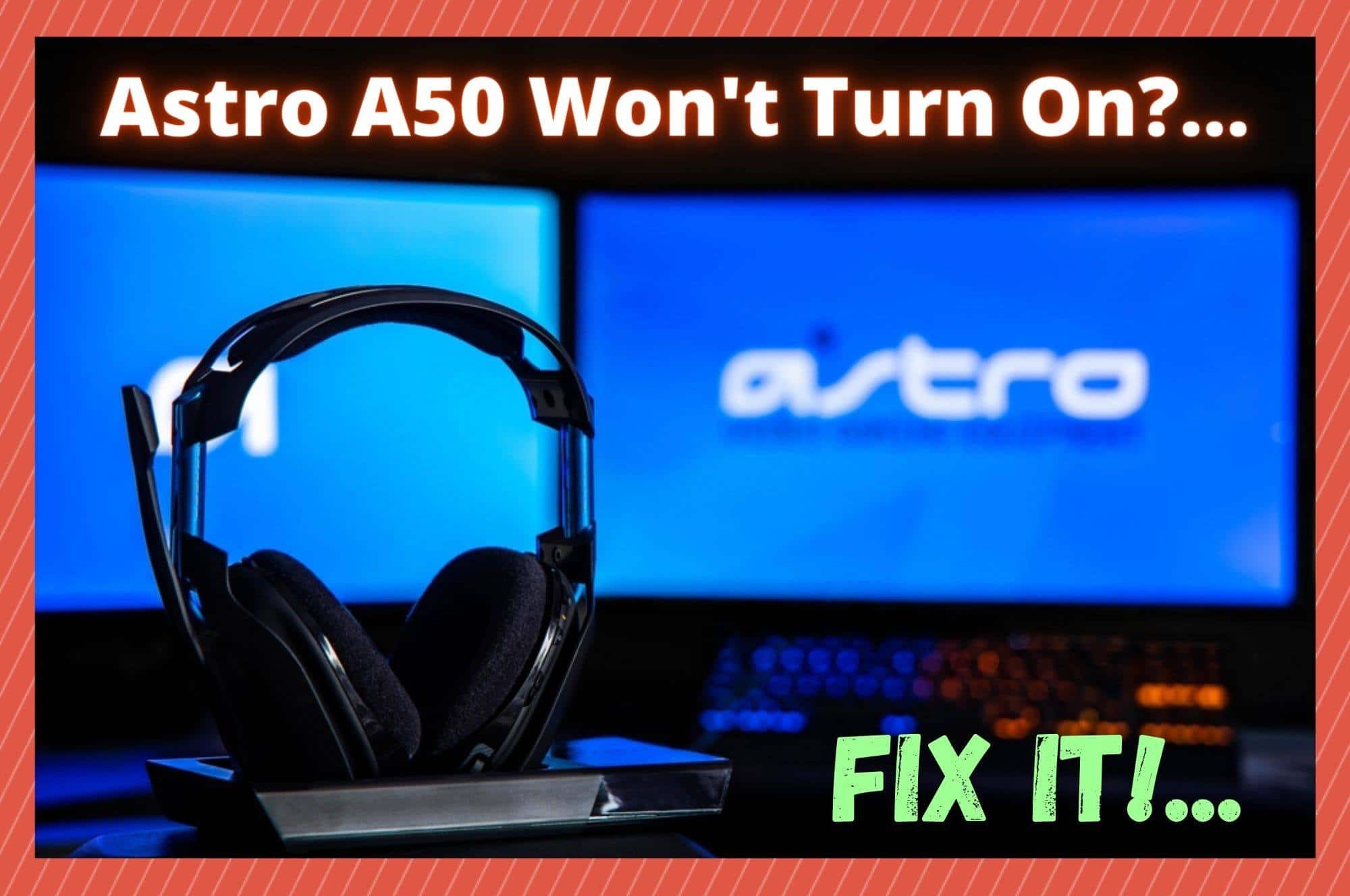 These days, there are practically infinite numbers of companies out there producing headphones. Some of those can be picked up for next to nothing and will do the job for a while.
However, once you've tried premium quality headphones, it is impossible to revert back to the cheaper ones again. The difference in sound quality is just too vast to ignore.
The Astro A50s definitely fall into that premium category with ease. The first thing you'll notice is that they really aren't cheap. At around 300$, you really want to know that you're actually getting a quality product. And, according to most who have bought them, you are.
The general consensus is that they are worth every single cent of their hefty price tag. In terms of sound quality and build quality, there are few out there who can compete with them – and those that do could even end up costing you more.
That being said, we have noticed that a few A50 customers have taken to the boards and forums of late to report a shared complaint. It seems that many of you are having an issue getting your Astro A50 to switch on.
Seeing as this shouldn't be the case at all, we decided to have a look into it and see what we could do to help. The following troubleshooting guide is the result of that.
How to Fix Astro A50 Won't Turn On
1. Try a hard reset
From what we can gather, this is the fix that solved the problem for most of those that tried it. So, in this step, we are going to show you how to perform a hard reset. First up, you will need to make sure that the power button has been switched on for this process to work.
Then, all you need to do is hold down both the Game mode button and the Dolby button at the same time. For the reset to work, you will need to keep them both pressed in for at least 30 seconds. And that's it. The headphones themselves will take care of the rest.
If there is any confusion as to whether or not the reset was a success, here's what you need to look out for. When the reset is confirmed, the battery indicator will go out and then go back to the charging/base station.
When you see the battery symbol, you will then know that it is time to try connecting the headphones to the base station again. Then, simply switch it on. For most of you, this should be enough to fix the problem. If not, we still have a few more suggestions to go through.
2. Make sure the battery isn't dead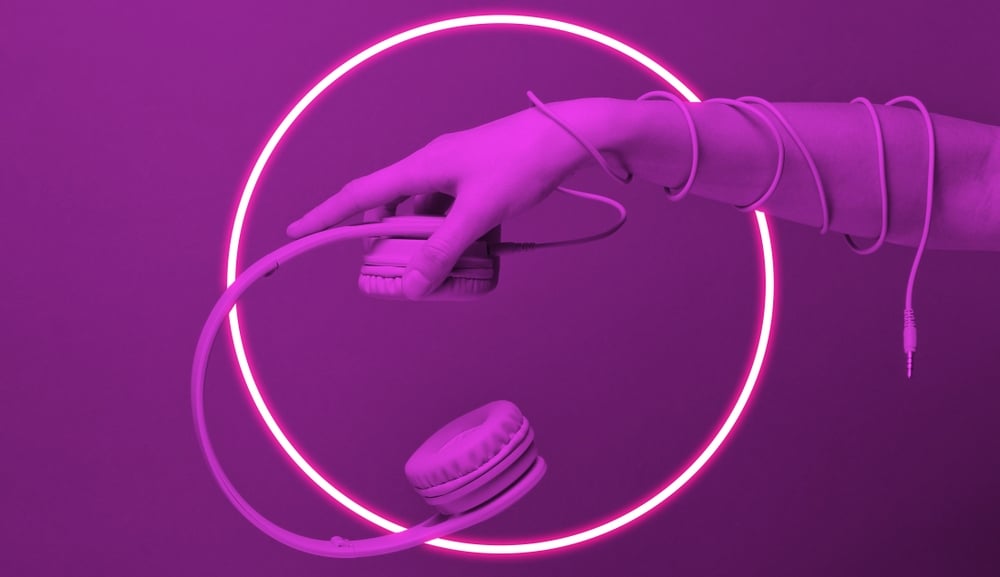 Though this may sound like an obvious suggestion, you would be surprised at how easy it is to neglect to charge your wireless gear. We still do it from time to time too.
Naturally, if it is the case that the battery has just ran out, there is no chance that the headset will randomly burst into life on command. So, the next thing we would suggest is returning them to the base station for a few hours.
Doing this will let you know what's up pretty quickly. The base station will give you a display that'll tell you how much charge the headphones have. So, if they were near full charge, you will know that this tip isn't going to be the one that resolves the issue for you.
If it is the case that you are not getting any reading at all, it could be that the headphones aren't properly connected to the base station. Make a few small adjustments until you see evidence of life and then either leave them to charge if empty or move on to the next step.
3. Consider bringing them to a local repair shop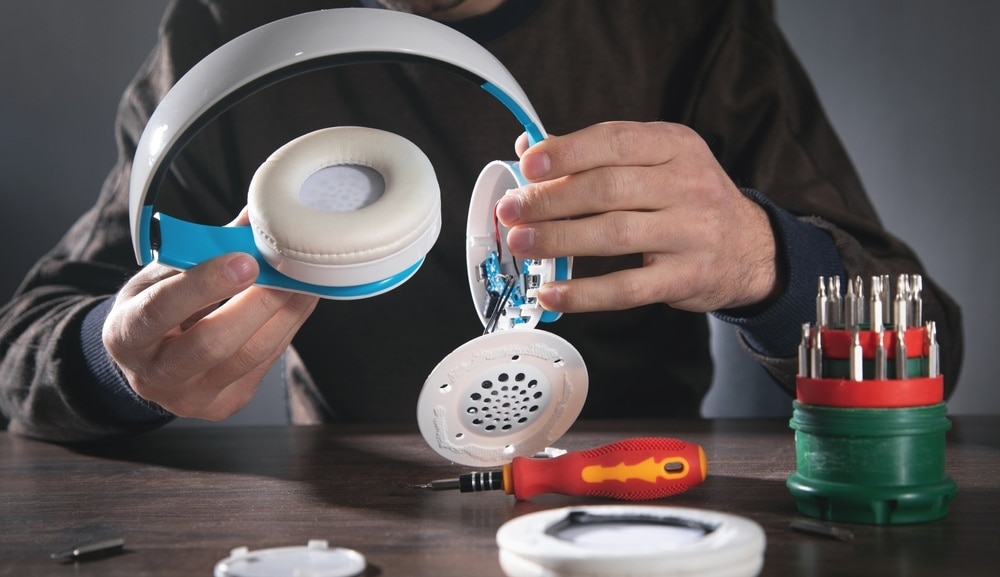 Seeing as we can't recommend that you take anything apart or risk damaging the headphones in any way, we are limited in what we can suggest here. If it isn't a charge issue or a minor bug, the likely outcome is that they need to have a professional examine them – an expert.
Of course, this only applies if you don't have the headphones under an active and valid warranty. If they are under warranty and someone outside of the company opens them up, that will instantly void the warranty. No replacements.
For those of you who do have the headphones under warranty, the best idea is to bring them back to the shop you bought them from. Headphones, like many other electronic devices, are really prone to getting damaged in transport.
So, if you have just bought them, this could explain the problem. The good news here is thatyou are totally within your rights to claim a replacement set on your warranty. If this doesn't really apply to you, we do have one more suggestion for you to try out.
4. Get involved in the discussion on a related community forum
In some cases, the local repair shop and the warranty replacement won't be available to you. Everyone's story is different when it comes to these things. We've always found that finding someone in your EXACT situation can really help you decide what course of action works best.
So, if you're in this boat, we would always recommend checking out some community-based forums. In nearly every case, there will be someone out there who's done all of this before and shared their wisdom with the rest of us.
Once you have found the thread that applies to your difficulties with your A50s, the solution is generally not all that far behind. Fixes that have worked for others will be clearly noted and will have either upvotes or comments underneath, thinking them for their help.
The only real downside of this is that there really isn't much you can do if the issue relates to a damaged component.
With replacement parts hard to come by and a high level of technical skill and knowledge required, there is always the chance looming in the background that you will just have to fork out the cash for some new ones. As a last resort, you can always try Astro customer support too.